World's #1 finishing resource since 1989
No login needed: Chime right in
topic 1732
Stainless Steel Pickling Alternatives
1998
We are looking to hear from pickling plants, new or used, for copper, titanium and tungsten carbide pickling.
We would like to know the formulations for the pickling solutions for copper, titanium, and tungsten carbide.
THANKS!
Sincerely,
Dr. M. A. Q
[last name deleted for privacy by Editor]
- Johnstown, Pennsylvania
---
1998
Please let know if there exist alternatives other than with HNO3 & HF for pickling to give to stainless steel a uniform white satin color (remove all discolorations) ?
We are looking for a safe chemical treatment for inside cleaning of ss tanks (no acid or nitric vapours)
thks for reply .
Gianni A
[last name deleted for privacy by Editor]
- Antwerp, Belgium
---
1999
I would also be interested in getting any information on compounds, that can be used for cleaning stainless steel welds. There was a company in Germany that use to sell pickling compound in a paste form, but is now out of business. The compound was made of HNO3 and HF.
Steve S
[last name deleted for privacy by Editor]
- Milpitas, California
---
1999
If you are interested in making your own paste, please see our consultants directory for chemists who could formulate one for you. I have old formulas for paste pickles from the 1940's, but today these formulations inherently require a safety and environmental program to go along with them to prevent misuse.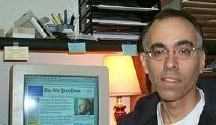 Tom Pullizzi
Falls Township, Pennsylvania
---
2000
Stainless Steel Passivation in a marine environment.
I have run into a problem with corrosion on 316 SS in the Caribbean and despite using many cleaning compounds and polishes the SS 'rusts' quicker and quicker. None of the generally available branded products including passivation paste works. As I understand it the SS has lost its passivation layer. Generally one is advised to 'repolish' with a mild cutting agent but this seems to aggravate not improve the problem. Weld areas suffer very badly. I am told that the application of a Stainless steel pickling paste may help? Any advice please?
Patrick M
[last name deleted for privacy by Editor]
- London, England, U.K.
---
2000
SIR, WE HAVE A BRAZING PLANT (AUTOMATIC). FOR REMOVING THE SLAG WE ARE CURRENTLY USING A PICKLING PLANT. IT WOULD BE VERY HELPFUL IF YOU SEND ME ANY DETAILS REGARDING THE ALTERNATIVE WAYS OF DOING PICKLING OR REMOVING THE SLAG. WE ARE THE ONE OF THE LEADING MANUFACTURERS AND EXPORTERS OF CYCLES IN INDIA.
Venkatesh
bicycles - Chennai, Tamil Nadu, India
---
2001
I am wondering what information is available on using hydrogen peroxide for steel and stainless steel pickling operations. Any information/data would be greatly appreciated.
Kind regards.
Matthew H
[last name deleted for privacy by Editor]
- Philadelphia, Pennsylvania
---
2004
Dear Mr.Venkatesh,
There are many methods for surface treatments for stainless steel pickling & passivation in India. You have not specified your metal. If you can give on which metal then it will be easier to guide you. There are two other methods than dipping, viz., jelly gel form which can be applied with brush on localised area and spray form which can be applied with plastic spray bottle or pump. You can use any of these alternatives to suit your requirements.
Vinay Golwala
- Bombay, India
---
2004
Pickling gel and pickling paste works great for stainless the most effective way I've found for weld areas. I would only use it if I need to; it's nasty stuff and for the work that I do I grind off most of the welds anyway, I've found that a solar b flux will eliminate a lot of the color on the back side of a weld. It's not hard to regrain stainless either; polishing is and I would never use picking paste on polished stainless.
Ross Robertson
- Canada
---
2006
Dear sir, I have a pickling solution but I need pickling paste how do I make gel form? thanks
Kadir
[last name deleted for privacy by Editor]
---
March 17, 2009
We manufacture a mobile electropolisher and are looking to find a gelling agent for our polishing solution similar to the agent used in pickling paste. It must survive an acidic environment
Richard Ray
mobile electropolishing - Ballina ,Australia
---
March 18, 2009
Hi, Ray. Look into Fumed Silica [affil. link to info/product on Amazon] or barium sulfate. Good luck.
Regards,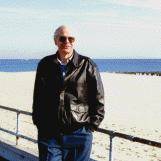 Ted Mooney, P.E.
Striving to live Aloha
finishing.com - Pine Beach, New Jersey