World's #1 finishing resource since 1989
No login needed: Chime right in
topic 1730
Cleaning tarnish from brass fire extinguishers
1998
I received an antique brass fire extinguisher (circa 1940's), and have been getting to business getting the tarnish off. Now that the majority of the thick tarnish is gone, I have a wonderful pink brass. Is this possibly what they call red brass, or do I still have a lot more cleaning and polishing left to do? Any suggestions or answers will be greatly appreciated.
Thanks,
Dena
Dena Chatfield
---
1998
Sounds like you have a copper fire exting. get a product called Nevr-Dull [affil. link to info/product on Amazon] made by Eagle One. this should help I hope!
Donald b
[last name deleted for privacy by Editor]
polished treasures metal refinishing - woodbury NJ
---
1998
sir:
i have a brass door knocker
a lot of nooks and crannies tarnished. please advise how to clean.
thank you
Donald S
[last name deleted for privacy by Editor]
Stratford ct.
---
1998
Found this thread in response to search of "brass tarnish" which I posted because I too have a 20 year door knocker with very extensive tarnish that won't even budge with Brasso. Am looking for suggestions as to "industrial strength " solutions that won't kill me and my kids but will save me the next two weeks of frustration.
Thanx
Ross R
[last name deleted for privacy by Editor]
---
1999
I also have very old brass door fixtures, and Brasso is just not doing it. HELP! thanks (I even tried using my Dremel [affil. link to info/product on Amazon] tool)
Bryant Miller
---
Hi. Brasso gives a nice warm glow to brass and copper, but is very slow. Vinegar plus salt or lemon juice plus salt is very fast but gives a raw, salmon look. Some say the best approach is to use the vinegar and salt first to handle the heavy tarnish, then finish off with the Brasso [affil. link to info/product on Amazon]
Regards,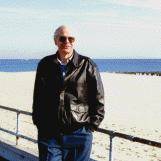 Ted Mooney, P.E.
Striving to live Aloha
finishing.com - Pine Beach, New Jersey
---
1999
We are updating a home built in 1870's and have found the original light fixture. My question is similar but I have used both Brasso and Never Dull. It took a lot of time and hard rubbing to get a very small part of the fixture to shine. (It is solid brass) I could never come close to finishing the polish job in my lifetime. What do I need to get to get the fixture back to its original or somewhat close to the original status. After a time are these pieces just not able to be brought back to their earlier state of existence?
Bonnie Prohaska
McFarland, WI
---
1999
I haven't tried this...but at a recent hardware convention, I asked a manufacturer's representative, whose booth contained a lot of pretty polished brass pieces, how they removed the tarnish, before final polishing with their brass polish. He said the "boys in the shop" first treated badly tarnished brass with ANY toilet bowl cleanser [toilet bowl cleaner [affil. link to info/product on Amazon]] that contained acid--NOT hypochlorite bleach. I haven't tried it yet...and want to warn people NOT to MIX chemical solutions--read the labels carefully...but it sounds like an interesting tip. If it doesn't work on the brass, there's always the toilet bowl...
Dale Hill
- Ocean Park, Washington
---
1999
As a kid I used HP Sauce to clean brass and copper. Coins in particular. Don't ask why......I was a kid! If you put them into the sauce overnight, when you wash them off the next morning they look like new. I believe it has something to do with the acid in the sauce. God help our stomachs! If really heavily tarnished try "000" or "0000" 0000 steel wool [affil. link to info/product at Rockler]. It gets the tarnish off fast, but you still need to spend the time repolishing afterwards to get all the minute scratches off. WARNING Try on a small unseen area first!
Steve Taylor
- Essex UK
---
1999
I know that catsup (ketchup?) also comes highly recommended.
Is HP = Hot Pepper sauce? Thanks for the letter2000


Tom Pullizzi
Falls Township, Pennsylvania
---
1999
My wife and I are currently working on a badly tarnished brass bed. A friend who does a lot of refinishing suggested vinegar and salt solution. It works and is probably ingredients in the HP sauce and the catsup. If you want to try it use 1/2 cup vinegar and 2 tablespoons of salt. Keep stirring the solution. Use a 0000 steel wool or non steel pad to help remove the deep tarnish then wash with soap and water when the shine has returned. For big projects 1 gallon of vinegar and 1-1/2 cups of salt. No guarantees that this is for your application, but it worked for us. Pretty messy too. I read some where else that you can add flour to the mixture to make it a paste. I haven't tried that yet, but it doesn't sound like a bad idea.
Jay Huss
Shelby, Ohio
---
1999
First of all go get Wright's Copper Cream [affil. link to info/product on Amazon] and apply to remove tarnish and then rinse with water then use Wright's Brass Polish [affil. link to info/product on Amazon] to remove the PINK coloration.
rosselot
---
2000
Brasso [affil. link to info/product on Amazon]WILL work, but there's a trick to it. put newspapers under your item. shake the Brasso, then put a semi-thick coating on the surface. the trick is to let the Brasso sit for about 30 minutes. you will see the chemical change colors as it removes the tarnish. allow longer time for heavier tarnish. then wipe away the residue-- the color should be dark grey or black. the results are amazing.
Maggie shipley
- san dremel, California
---
2000
"Brass Polish" made by The Hope Company is excellent, the best.
Unfortunately Loew's took over Eagle's Hardware recently so that they no longer carry it. Almost all other brass polishes, including Brasso & Never Dull, exude powerful lung wrenching toxic gases; I think it is ammonia and ?. Vinegar based polish becomes streaky after awhile and HP will gradually smell like a stagnant barnyard as it builds up over time. Have not tried ketchup. Anything else? Please let me know.
George Knodo
- Seattle,WA
---
2000
I am currently using Brasso to polish a solid brass fireplace insert. While slow going, it does seem to take off most of the rust and oxidation (the fireplace leaked causing a whole host of rust and tarnish). However, the process is taking a number of hours and there are some places I can't get to easily. Thanks for the above suggestions. Will try them out and update this comment.
Ed shulder
- Columbia, Maryland
---
2000
I am working on some old (100 year) brass bird cages. they are very tarnished but not pitted. I want to clean them up then coat them. I have been using the Brasso, which is all I can find, to clean them. It is going slow, but it is working. I will try the toilet bowl cleaner and or the vinegar mixture, if someone else has and it worked. The last thing I want to do is make them look worse. I'll keep working with the Brasso until I hear from someone. Thanx
Alicia
- St. Louis MO
---
2000
I am looking for a place to buy some Wright's Copper Cream [affil. link to info/product on Amazon]. Does any one know where I would be able to get some? Please advise.
Dani Shaughnessy
- San Marcos, California
Ed. note: We've linked your inquiry to that product on Amazon, Dani.
---
2000
After cleaning heavily tarnished brass is it necessary to coat it with a protective layer? If yes, what is the best to use for the job?
Marie Zaccone
- westchester, New York
---
2000
Brass will very quickly tarnish. If you want a bright brass finish, lacquering is essential.
Major suppliers include G.J. Nikolas [a finishing.com supporting advertiser]. If you just want a spray can or two, you might try brass lacquer [affil. link to info/product on Amazon].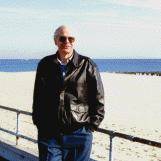 Ted Mooney, P.E.
Striving to live Aloha
finishing.com - Pine Beach, New Jersey
---
2000
In the Navy we get a couple packets of bug juice (kool-ade) from the mess decks, throw it in a bucket of water, put the brass in and let it soak over night. Works great! Chief Miller
Rex Miller
- Japan
---
2000
On brass I have achieved great results with Mother's Mag & Aluminum Polish [affil. link to info/product on Amazon]. Used this paste on a heavily tarnished fuel cap off a 1965 Ski-doo. Mothers restored it to like mirror finish. Never Dull was good to break or loosen heavy tarnish areas to be followed up with Mothers for the final stage of polish. Going to have to try Brasso. Do any mass Merchants or chain stores carry Brasso? Thank you!
Todd Koehn
Antigo,WIS
Ed. note: Brasso is widely available, but since you're already on the net, here is a link to buy Brasso [affil. link to info/product on Amazon] from Amazon.
---
2000
Been polishing brass for about 25 yrs. For heavily tarnished brass: a 10% Sulfuric Acid w/water, using Rubber Gloves [affil. link to info/product on Amazon] dip 0000 0000 steel wool [affil. link to info/product at Rockler] and rub on item. Flush with water. This will take just about anything off with minimum of effort. The acid will turn the brass pink, to bring the color back use Wright's Brass Polish [affil. link to info/product on Amazon].
STEPHEN WEERS
HONOLULU HAWAII
---
2000
I have an antique brass opium pipe that's rather badly tarnished. I want to clean it up a bit BUT there's some designs painted on it. I don't want to mess up the paint. Can anyone suggest a method of cleaning it that won't mess it up?
Talia Felix
- Santa Fe NM
---
2000
We just acquired several old dining room pieces with brass handles & knobs. Can immerse or soak in anything. Brasso taking way too much effort. Very difficult to coat it with Brasso and then wait, which I read is the trick.
Sulfuric Acid suggested above seems to dangerous to the wood and my fingers.
Any other suggestions of an amazing product that will do the job?
Thanks in Advance!
Julie Wilhelmy
- San Diego, California
---
2000
Brass gets tarnished or oxidized, by basic elements in the air. To remove tarnish, reduce it with an acid. I prefer white vinegar (acetic acid), but lemon juice and other readily available acids work too. Vinegar is cheap, effective, and above all, safe!
For pieces small enough to soak, I first soak them in hot soapy water for 20 minutes or so. Then I rinse and soak them in a 3:1 vinegar and water solution. A tbsp. of salt and a squirt of dish soap increase it's effectiveness. Let the parts soak long enough to loosen the grime and an easy rub with a scotch-brite (and maybe some soap) will bring a nice shine. Rinse well and dry. For large items, use salt and vinegar made into a loose paste with flour and rub the tarnish off with a scotch-brite or blitz cloth.
If you air dry your brass after cleaning in the vinegar solution, you may notice some reddish discoloration, especially in pitted areas. Brasso will easily remove this. An alternative to air drying is to place the pieces in a low temperature oven (approx 200 degrees) until dry. You could also "blow dry" them with a hair dryer or ceramic heater.
To inhibit future tarnishing, lacquer is the best. If you are uneasy about working with lacquer, a carnuba-based wax will offer plenty of protection, but needs to be reapplied annually, more on heavily used items (drawer pulls, etc.)
Greg Leverage
Cambridge, Maryland
---
2000
Here is a dilemma that involves the aftermath of brass polishing.
How do you REMOVE the yucky, green brass polish smudges left behind on concrete walls and wooden doors? Our cleaning people were too liberal with the Brasso and it got ALL OVER the concrete walls and wooden doors. HELP!
Lyly Pham
- Houston, Texas USA
---
2000
for cleaning brass one might try commercial dipping or if you are very careful try nitric acid I Have seen both methods and they are potentially very dangerous.
mark westbrook
- London England uk
---
(you are on the 1st page of the thread) Next page >
---