World's #1 finishing resource since 1989
No login needed: Chime right in
topic 1725
Cu/Ni barrel plating on die cast zinc
1998
I have a problem barrel plating small, die cast zinc details. It seems that heavy loads in the barrel (approx. 15-20 kg or 30-40 lbs.) "grinds" off the copper layer at sharp corners and egdes. The rotation speed of the barrel is approx. 9 rpm, time in the copper bath 40 minutes, with full rotation all the time. This results in etching of the base metal in the following process, black "pores" on the finished detail and contamination of the nickel bath.
Anyone who have had this problem, and if so, how did you solve it? (Not reducing the load of the barrel.)
This problem can also be seen as black dots, growing in size over time, if the die cast detail is imersed in dilute hydrochloric acid at the laboratory directly after the copper strike.
Many thanks
Jesper Knutsson
- Markaryd, Sweden
---
1998
You have described the problem fairly clearly, but I can't think of any resolution that does not involve plating the copper faster, so that it builds up faster than it is worn down. In turn, I don't know how you would do this unless you either reduce the load, or increase the amperage (assuming you can do so without burning), or use two copper steps (a short strike in a cyanide or proprietary pyrophosphate, followed by plating in a high build acid copper bath).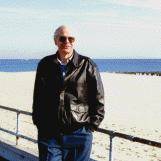 Ted Mooney, P.E.
Striving to live Aloha
finishing.com - Pine Beach, New Jersey
---
1998
The barrel rotation speed seems high. Try reducing the speed to 4 - 6 rpm
Richard Painter
- Cleveland Ohio
---
1998
Your barrel speed is quite high , abnormally so even , I agree with Pavco , slow it down , 4-6 rpm at least if not slower , down to 2-3 rpm. since your having problems also,try some media , copper plated balls can do wonders for for helping parts not beat each other up
Ron Landrette
plating equipment supplier - Bristol, Connecticut
---
1998
Thank you for the tips...I'll surely consider them carefully, and we're about to adjust the barrel rotation speed.
/J
Jesper Knutsson
- Markaryd, Sweden