World's #1 finishing resource since 1989
No login needed: Chime right in
topic 1718
Spotting . Electroblack
1997
What is the chemical formula of electroblack ?
Plating on LEAD castings that are porous
Can someone give me suggestions how we can stop bleeding . Process as follows,
Cyanide copper - strike
Acid copper - bright
Electroblack.
Mick Long
medals - Australia
---
Alternating hot & cold rinses are about the only thing that you can try; some people swear by them.
Unfortunately, you may need to seal the porosity either by vacuum impregnating before plating or by buffing after copper plating, then plating again.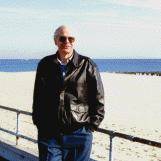 Ted Mooney, P.E.
Striving to live Aloha
finishing.com - Pine Beach, New Jersey
---
1998
Electroblack is a proprietary process of Enequist Chemical Co., so the exact composition is a trade secret.
If the parts are very porous, use a minimum time in, and the lowest concentration of, acids and alkaline cleaners before plating, and rinse even these and all solutions with alternating hot and cold rinses to flush out the chemicals that bleed out of the parts at the end of the cycle.


Tom Pullizzi
Falls Township, Pennsylvania
---
1998
Thank you Ted & Tom you have help me greatly by verifying that what I'm doing is close to the mark .
After strike copper I rinse in clean cold water
then in 10% sulfuric bath
then clean water
then boiling hot water for some time
then in 10% sulfuric again
then clean water
followed by bright copper - then electroblack neutralized and back into boiling water and rinsed .
This works, but I feel the problem should be fixed in the casting moulds which have direct gates.
Mick Long
medals - Australia
---
1998
You do not mention what processes you are using prior to copper strike. When plating on lead, it is essential to avoid using sulfuric acid or sulfate containing solutions. Lead forms insoluble sulfates which form on the surface and in turn interfere with deposition/adhesion. HCl is almost as bad. The preferred acid is 20%/vol fluoboric acid. This should be rinsed and then processed in a heavier than normal copper strike to be sure the copper is not "cut through" in subsequent processing and exposing lead. The hot/cold rinses are always necessary when plating porous surfaces. I recommend looking at ASTM B-319 entitled " Guide for Preparation of Lead and Lead Alloys for Electroplating available from ASTM at www.astm.org. Lou Gianelos



---
1998
Electroclean for 15 sec., then dry acid salts bath .
Any more information would be a great help.
Thank you.
Mick Long
medals - Australia
---
1998
Mike, The best solution is castings that are not porous but given that the type of castings you describe are always porous the best method we have found over 50 years plating lead based castings is to double plate, i.e., cyanide copper, acid copper, (perhaps nickel), then cyanide and acid copper again. The multi layers seem to give much better results than just extra time in any process. This should also be followed by the neutralisation of the final deposit (neutralise electroblack with 10% sulphuric) followed by multiple alternate hot and cold rinses. Or you could send the pieces to us to plate for you. Regards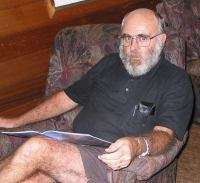 Bob Lynch
plating company - Sydney, Australia
---
1998
Dear Bob
Replating is what I am trying to avoid. Try back gates in your casting moulds. Our company is also working with 50 years of experience.
Ted & Tom,
I can't thank you guys enough, please don't ever stop this hotline.
Because of your help our production rate has increased 95% .
My job is far more satisfying.
Thank you Thank you Thank you

Mick Long
MEDALS - Australia
Ed. note, January 2007, 10 years later: Can we stop this hotline YET, Mick?
Update Feb. 2015, 18 years later: How about now?

Only kidding :-)