World's #1 finishing resource since 1989
No login needed: Chime right in
topic 1712
Silver plating on coins
1998
For a Medical Equipment project in my Tertiary studies at Technicon Pretoria I have to build a biomedical standard probe or probes to use in electrocardiography. There are many methods of which the Ag/AgCl method is the most used type. My problem comes in where the silver is concerned. Although it is cheaper than the alternatives (Gold and Platinum) it must be spectroscopically pure (99.999%) on the surface and is still heavy on a student budget. So, we decided to plate the silver to a suitable sized piece of metal. The most abundant, right sized (and cheapest) piece of metal in the 1.5cm diameter range turned out to be a South African 1c piece. It is a nickel alloy coin coated with a layer of brass. We pretreated the coin with NaOH and HCl to remove all fatty deposits and oxides on the surface. We then immersed it into a saturated AgNO3 solution with a carbon anode at 9V. A silver blanket covered the coin that keeps dropping of with movement or gravity. We tried it at 1,2 V as well, reaping the same results. I read your report to Lapo Pieri about the "immersion deposit" and my problem now looks very similar. How must I go about plating the silver onto the coin? Is it at all possible? My biggest problem is that this must be completed REAL SOON. Many Thanks
Quentin Harley
---
--
Plating is something that looks easy when it is neither easy, safe for an amateur, nor ecological. In short, I think you should have a plating shop do this for you, not do it yourself. You will not be able to properly plate out of silver nitrate, you would need a cyanide-based process, which only those who have received hands-on training should attempt. Cyanide is a rapidly acting poison as a liquid, and easily forms poison gas if accidentally acidified.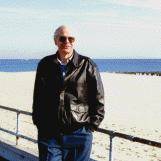 Ted Mooney, P.E.
Striving to live Aloha
finishing.com - Pine Beach, New Jersey
---
1998
I have only one more question. In terms of probes for medical use we need a material that doesn't form a double layer in terms of ion conduction. We know that noble metal, noble salt pairs such as Ag/AgCl works well, but is very expensive.
In a sense we are in the same buisiness.
Thank you for your time and effort
Quentin Harley