World's #1 finishing resource since 1989
No login needed: Chime right in
topic 1701
Powder coating a bridge
1998
I was reading commentary on the net and was impressed by your knowledge in the powder coating realm. I was hoping you can point me a the right direction on my question. I am an architect in Seattle and am working on the design of a 500 foot steel pedestrian bridge spanning a freeway and connecting two museums in Tacoma Washington. We
hope to sandblast the steel to a near white finish and then field apply a clear powder coat finish. I have gotten responses from reputable coaters ranging from" it can be done easily" to" I am crazy to consider it". Some of the steel will be up to 75 feet long, so shop application is difficult, and I expect a lot of touch-up due to damage in the erection process. Additionally, if it can be done what might the cost per square foot be as opposed to metallic flame coating or more traditional bridge painting methods? I would appreciate any opinion you can give me.
Regards,
Robert Hutchinson
AIA
---
Powder coatings must be baked to fuse the powder into a coating, and I don't see how that could be practical for something this big. I couldn't rule out fusing it with some kind of large hair dryers or salamanders, but I have no experience with actually trying that. There are clear coatings that are not powder coatings, and they could be more practical.
Painted steel usually requires conversion pretreatments for good resistance to outdoor exposure (phosphatizing) though, and these would not be clear. So I don't think just clear coating it can work. But I wonder if you couldn't clear coat it (liquid paint/lacquer), and protect it galvanically with zinc slabs?
This sounds like an interesting project, and I hope to see it some day!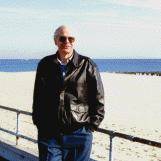 Ted Mooney, P.E.
Striving to live Aloha
finishing.com - Pine Beach, New Jersey
---
1998
It seems I've answered this or a similar question before. See my ad under consultants and call me. I know of a bridge that was powder coated, inplace, in normal Northern CA weather.
I can not tell you if it has performed as expected, but perhaps we can work to find an answer.
Tyrone L. Caley
- Jefferson City MO
---
1999
Just "sandblasting" to a white metal blast then coating with a clear powder coating may not be the right solution. Would you possibly consider metallizing the structure in-shop then working with a coating manufacture, use a urethane clear coat finish applied in the field. This process would greatly reduce the possible erection damage that would occur to the coating if shop applied. The metallizing would give you added protection of the substrate and add to the service life of the bridge.. There are many articles out there on the metallizing of bridge structures. If you have any questions please feel free to contact us.
Jim Hrusovski
- Pittsburgh, Pennsylvania
---
1999
I know of the existence of two powder plants capable of handling workpieces of 25 mtr. long x 1.6 mtr wide x 2.5 mtr high at a max weight of 10 tons.
Pretreatment is blasting up to SA 2.5 - 3, then powdercoating in any type of powder, singel or multiple layers. We engineered both plants. Unfortionally for you they are both situated in europe (Germany and the Netherlands.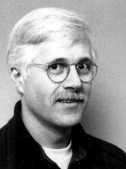 Remmelt Bosklopper
- Enschede, The Netherlands