World's #1 on-line resource since 1989
-----
PVDF electrode removal
2002
I am working with a piezoelectric polymer, namely (PVDF). This is plated with copper on one surface and nickel on the other which act as electrodes. The PVDF itself is 28microns thick and the whole "sandwich" is laminated with plastic to provide some rigidity. My problem is that I need to cut the pre-packaged component without short circuiting the two metal plating electrodes. This I have attempted with a sharp blade, however, by examining the cut with a microscope it is clear that the plating has not cut cleanly and is causing a short circuit. I was wondering what the procedure would be to remove the exposed Copper and Nickel plating thus re-establishing a sealed component again?
Martin Pearson
- Bristol, England
---
First of two simultaneous responses -- 2002
Best would probably be to mask the top and bottom surfaces, then put the pieces into stripping solutions, and then remove the masking material.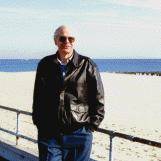 Ted Mooney
, P.E.
Striving to live Aloha
finishing.com - Pine Beach, New Jersey
---
Second of two simultaneous responses -- 2002
Martin,
I really haven't got too much of clue except that perhaps you could try a laser cut ... that might be 'sharp' and precise enough that, unlike your knife, it doesn't drag the nickel & Copper together.
.... I wasn't going to reply but seeing that your query came from Bristol, ah, one has to aid fellow Bristolians.
Cheers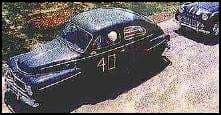 Freeman Newton
[dec]
(It is our sad duty to advise that Freeman passed away
April 21, 2012. R.I.P. old friend).

---
2002
I would suggest using a fine diamond saw which will not distort metal layers during cutting. It is routinely used in semiconductor wafer cutting and SEM specimen preparation for cross-sections. If you do not want acid etch, you could abrade the cross-section using fine sand and an abrading pencil.
Mandar Sunthankar
- Fort Collins, Colorado