World's #1 on-line resource since 1989
-----
Where can I find a good low friction coating?
2002
I am looking for a coating to reduce the coefficient of friction and reduce or eliminate adhesion of pitch to a screw conveyor. The screw conveyor is used to feed wood pulp into a mold for compression into bales. At present we use a stainless steel screw, as any marks or discoloration of the pulp is unacceptable - the pulp itself is not particularly corrosive. In some situations we are using the screw to pack the mold, and the heat from friction between the screw and the pulp has been sufficient to glaze the pulp, which marks the pulp and leaves a deposit on the screw. Any recommendations on a commercially available coating?
Cyrus Matzner
- Quesnel, British Columbia, Canada
---
First of two simultaneous responses -- 2002
Electroless nickel with codeposited PTFE (Trade mark Teflon, DuPont). There are a number of platers who can plate this product. It provides a hard lubricious surface.

Don Baudrand
Consultant - Poulsbo, Washington
(Don is co-author of
"Plating on Plastics"
[affil link to the book on: Amazon or AbeBooks ])
---
Second of two simultaneous responses -- 2002
Dear Mr. Matzner,
Hard chromium may be an option, or a composite coating of electroless Nickel (NiP) with Teflon (PTFE). The hardness and abrasion resistance of the NiP/PTFE-coating can be increased through a heat treatment.
Kind regards,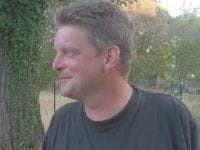 Sjamp van Esch
- Eindhoven, The Netherlands