World's #1 on-line resource since 1989
-----
Finishing processes utilizing hexavalent chromium
2002
The European RoHS ban, attempts to eliminate components of Electrical and Electronic equipment that contain even trace amounts of hexavalent chromium. The obvious sources are the zinc and clear, yellow dichromate conversion coatings used on carbon steel parts. However, there is discussion that elimination of finishing processes using chromic acid, sodium dichromate, potassium dichromate, and ammonium dichromate will be banned. The difficult part is understanding what processes are using these chemicals? Anodizing, Iriditing, Passivation, bright chrome plating in chromic acid, conversion coatings?
Can somebody help me to understand what finishing processes utilize these chemicals and what alternatives may be coming along to replace them?
Dale Parks
optics - Rochester, New York
---
2002
I could be wrong, but in as much as people have been eating off of chrome plated surfaces and passivated stainless steel surfaces for decades, I don't think there is any hexavalent chrome on a well rinsed surface.
Conventional sulfuric acid anodized finishes, as long as they do not employ chromic acid sealing (which is used on some Mil spec parts and imparts an amber tone) should be no problem. I believe chromic acid anodizing is a dinosaur anyway since aircraft manufacturers have been struggling away from it and Boeing champions a Sulfuric-Boric replacement.
Iriditing is a brand name for a series of chromate conversion coatings, and the manufacturer will tell you which are hex chrome free and which are not.
I, for one, was originally a skeptic about our ability to eliminate hexavalent chrome from conversion coatings without disastrous consequences in corrosion resistance. But apparently it was discovered that hexavalent chrome is not what really imparts the corrosion resistance. Rather it is divalent chrome, and hexavalent chrome was just the easiest route to it, not the only route.
Th short answer to your question is I don't think there will be any significant changes except the substitution of trivalent and chrome free conversion coatings for hexavalent chromate conversion coatings on zinc plating and aluminum. Yes, these changes may require the plating shops to add additional tanks and spend more for chemistry though.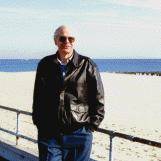 Ted Mooney
, P.E.
Striving to live Aloha
finishing.com - Pine Beach, New Jersey
---
2002
Some work has been done in the automobile industry on parts shipped into Europe whereby Zinc-NIckel with a non-chromate top coat was substituted for zinc plate with yellow chromate and still got up to 500 hours 5% Salt Spray. The study was at the new name for Saginaw Steering in Athens Alabama. All tests were passed but I am not sure whkther the process ever went into full production. Bottom line: In many cases Zinc-Nickel or Zinc-Cobalt or Zinc-iron without a chromate can withstand more salt spray than zinc with yellow chromate.

Robert H Probert
Robert H Probert Technical Services

Garner, North Carolina