World's #1 on-line resource since 1989
-----
Electroless vs Electrolytic Nickel
2002
We have few sheet metal ( m.s.)deep drawn components which are to be plated. We have tried conventional Electrolytic Nickel Plating. But the corrosion takes place in the inner parts of these components very quickly. We are looking for Electroless Nickel as an alternative for better covering and aesthetic looks. Kindly advise whether it will be an expensive one or not. If expensive, the increase in cost would be up to how much %. Our components weigh around 15-20 gms each. We have 250,000 components to be plated each month.
PANKAJ DUDEJA
- Gurgaon, Haryana, India
---
2002
EN exhibits a different look and different properties than plated Nickel. It will cost twice or three times as much than plated Nickel going by the price of Proprietary Chemistry sold in India.
You should decide upon the choice of process depending upon the fitness of use of the final component.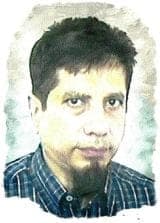 Khozem Vahaanwala
Saify Ind

Bengaluru, Karnataka, India