World's #1 on-line resource since 1989
-----
5052-H32 Coil Surface Roughness
2002
I am trying to determine the commercial mill finish surface roughness (Ry) on 5052-H32 Aluminum coil .037/.042" thick. Is there an industry standard and what is it?
Mark M. Root
- Comstock Park, Michigan
---
2002
I suggest you ask the manufacturer or supplier first. Most standard raw mill steel/aluminum products are around 35 RMS. Then again, you can buy different grades or surface finishes, so I suggest you check.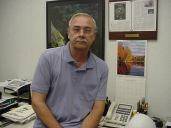 AF Kenton
Hatboro, Pennsylvania
---
2002
The aluminum is purchased by our stamping suppliers. Working through them the answer has been "whatever it is", contacting the aluminum service centers directly has been equally unsuccessful, typically "why do you want to know"?
Mark M. Root
- Comstock Park, Michigan