World's #1 on-line resource since 1989
-----
Heat coloring metal
2002
Q. I was at a art and craft show and saw some plow disk that were cut into western scene and they were in beautiful rainbow colors.The artist said they were done by heat. I am a retired welder and do metal artwork and I want to color my artwork. How do I do this?
J.D.Clay
- Shamrock, Texas
---
2005
A. Grab a copy of Machinery's Handbook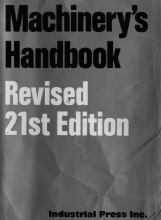 . You can color yellows to browns in your home oven. You might need a hobbyist ceramic kiln for higher temperatures and richer colors.
degrees color of steel
430 very pale yellow

440 light yellow

450 pale straw yellow

460 straw yellow

470 deep straw yellow

480 dark yellow

490 yellow brown

500 brown yellow

510 spotted brown

520 brown purple

530 light purple

540 full purple

550 dark purple

560 full blue

570 dark blue

640 light blue
Notice the big gap between dark blue and Light blue. Temperature control is absolutely key to this endeavor. You need a decent pyrometer (Analog not digital!) Digitals skip around too much and low batteries can really mess you up.
Jason
[last name deleted for privacy by Editor]
- Sharpsville, Indiana, USA
---
2007
Q. Hello everyone. I am a tattoo artist/ tattoo machine builder out of Kansas. I have been experimenting with heat coloring with MAPP gas to the low carbon steel. I can get some really cool colors from brown to light blue in random patterns by doing it this way. The problem is that a friend of mine is using the same process on his machines and I don't want to copy him too terribly much. Anyone have some good tips on how to get some different patterns or colors (red, green, etc.)? Any process methods or heads-up on books that I should read would be greatly appreciated. Thanks, Dan
Dan Pillow
body ink and steel - Newton, Kansas, USA
---
---
February 1, 2014
Q. Hello, I am a metal art/hobbyist and am using cold rolled steel for my projects.
I use 40 - 60 grit sanding wheels 4.5" - 7" to grind the surface. I then use my acetylene torch to heat and color the metal.
I am wondering why sometimes I get the DEEP colors from yellow to dark blue, but sometimes the colors come out very DULL -- there almost seems to be a sheen over the colors?

I've tried different sanding wheel manufacturers, different metal stock manufacturers, etc., but with every project I never know if it will come out DEEP colors or DULL muted colors. Any help would be greatly appreciated.
Thanks
Kim
Kim Heath
- Scottsdale Arizona USA
---
February 9, 2014
A. Try next download free booklet:
attachments.wetpaintserv.us/ZLSnLKosv0l3CnE9hGDi7w488720
-- there you can find small chapter on heat tinting of steel, stainless steel, titanium and copper/copper alloys. Hope it helps and good luck!
Goran Budija
- Zagreb, Croatia
----
Ed. note Jan 2017: Although wetpaintserv.us was a legitimate site when Goran posted it, it now appears to be a malware site. Don't go there!
Goran has been kind enough to upload his booklet to https://www.finishing.com/library/budija/budija.pdf.
---
February 10, 2014

Thank you, I will give that a try.....
Kim Heath
[returning]
- Scottsdale Arizona USA