World's #1 on-line resource since 1989
-----
Mechanical finishing of aluminium
2002
Dear Sir,
We have a two head flat part finishing machine. What gauge of wire (in the case of wire wheels) and RPM of motor should be used to get a satin finish on extruded aluminium profiles. Further also we are working on the TDS of the out going effluents from our anodizing plant. Please, if any one can suggest how we can optimize the consumption of water and keep the TDS in check.
H.V.Mhaiskar
- Vadodara, Gujarat, India
---
2002
I can only answer the first part of your question and even that is incomplete. The finer or thinner the wire, the finer and more flexible and greater the control you have over the wheel/operation. A lot has to do with what you want to accomplish and/or what gets done to the part after brushing. Meaning, you can speed up material removal by going to a heavier or stiffer gauge and non-similar alloy, but there maybe cross metal contamination problems. If this is just for appearance and no coating is required, then you have your answer.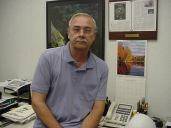 AF Kenton
Hatboro, Pennsylvania