World's #1 on-line resource since 1989
-----
Tin-lead Anodes are deteriorating in Hard Chrome Plating
2002
Q. I'm suffering from anode attack in my hard chrome plating tanks. It started without any warning, and within 6 weeks all the anodes were eaten away. They are now lasting about 6 months. What causes this attack, and more important, how do I stop it? The process solution is: High speed etch-free using proprietary catalyst. Anodes: 7% tin/lead.
I've 1 tank, using a solution from a supplier, the anodes are 3 years old and like brand new.
I've 3 tanks using solutions from a second supplier and all 3 tanks suffer anode attack. The supplier denies any problems and blames it on bad housekeeping. I believe it's more likely they sold me some duff chrome or catalyst. What is the catalyst, and what is the likely impurity.
Steve K
[last name deleted for privacy by Editor]
- Sandbach, England
---
2002
A. Hi Steve,
Your story sounds like using MSA as catalyst. This causes great anode attack (especially in periods of no production). Other possibility: Your ratio anode area to cathode area is too big. In low anodic current densities you get more anode attack.
I would give a sample of electrolyte away for analytics. I wish you much success in solving the problem.
Michael Hekli
Switzerland
---
2002
A. Steve,
Most likely you are experiencing a problem with the wrong catalyst produced by the wrong manufacturer. Nowadays the etch-free baths have completely stable catalysts that do not attack anodes whatsoever. I would look into this very closely and make sure the bath which is causing you the anode attack comes from a supplier that is known in the domain of Etch-Free Chromium plating processes.
Domingos J C Spinelli
- Sao Paulo, Brazil
---
2002
A. While people may sympathize with your problem, Steve, nobody is going to tell you exactly what the proprietary catalyst is--it's the result of decades of expensive and secret development.
But it sounds like you may have fluorides in there because many proprietary chrome plating baths (but not the etch-free) are based on fluoride catalysts. Maybe there was a mixup between fluoride and etch-free catalysts?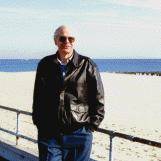 Ted Mooney
, P.E.
Striving to live Aloha
finishing.com - Pine Beach, New Jersey
---
2002
A. The key word here is proprietary. Whoever knows what the catalyst is, is not going to talk about it. Now, if it is a self-regulating catalyst, I could easily believe that the fluoride is attacking the tin. Solutions: Go back to vendor one if it really makes a difference, or just replace the anode on a schedule if solution #2 is superior in speed or quality.
James Watts
- Navarre, Florida
---
2002
A. If I may ask a dumb question, where in the anode do you see the failure first? Is the attack a general, pitted erosion of the lead? At the solution level? At the junction of the hook at the top? If the failure is general pitted erosion, pretty much all over the anode below the liquid surface, look at chemical attack.
If the anode falls off the hook, look at excessive current flowing through certain anodes and none flowing through others. Same thing is true with anodes that fail at a specific point, a foot or two below solution level. Usually, this failure occurs as a combination of excess current to a few anodes and/or a void in the extrusion of the lead, or a welded splice in the anode body that was improperly fused.
Solution level attack in catalyzed baths can be from the wrong alloy, or lack of alloying metal, e.g. lack of antimony in fluoride catalyzed baths. Walk along the anode bars and hold your hand an inch or two away to see if any anode hooks are hotter than others. The hot ones are likely in the process of failing. Be a good detective and the clues will tell you a lot.
Chuck Reichert
- Seattle, Washington
---
Best lead alloy anode for HEEF 25 Chrome Plating
November 26, 2014
Q. I have to make anodes for a Hard chromium shop and I would like to know what lead alloy is better for HEEF 25 .
Thanks
Hector
Hector Longueira
- Antofagasta, Chile
---
November 2014
Hi Hector. If "best" means cheapest, I think antimony-lead would be okay, but you should get a copy of the technical data sheet for HEEF-25 from your customer, as it will advise you on that. If best means high conductivity and good resistance to erosion, then 4-6% tin and at least 0.5% silver is probably best.
Guffie's "Hard Chromium Plating" has an excellent 9-page chapter on anodes if you know someone who has a copy, but is currently almost impossible to find from used book stores.
Weiner & Walmsley's "Chromium Plating" also talks about anode materials although the discussion is more scattered. Good luck.
Regards,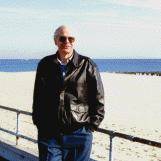 Ted Mooney
, P.E.
Striving to live Aloha
finishing.com - Pine Beach, New Jersey
---
November 26, 2014

Ted: Thanks a lot. I knew you had the answer.
regards
Hector
Hector Longueira
[returning]
- Antofagasta,Chile
---
November 26, 2014
A. We used the lead/tin/silver with a couple of tire weights for a cheap source of a trace of antimony.
We cast our own mats for conforming anodes and had very good luck with it.
Anodes reach a point where they do not work as well. Some people wire brushed them and some scraped them to get a bit of life back.
I just threw them in the melting pot and made new ones.
I was fortunate in being able to "lead burn" the mats together better than most. It takes a bit of talent and some practice. My "talent" was derived from glass blowing in college.
James Watts
- Navarre, Florida
---
June 1, 2016
A. A number of years ago there were issues with cheese holes appearing in Anodes, this happened primarily early on in the life cycles of anodes used for hard chrome plating.
The fault was put down to the proprietary wetter used as an anti-mist and as a result the industry went away from spray suppressants (wetters) until thankfully better types were developed that didn't show this problem.
Also, I endorse readers' recommendations in using 4-7% Sn/Pb anode material; Sb/Pb Anodes are inferior for decorative chrome plating.
Steve Grimsley
Retired - Walsall, West Midlands,UK
---
---
6% Sb HEEF anode corrosion in work area
October 17, 2016
-- this entry appended to this thread by editor in lieu of spawning a duplicative thread
Q. We makes stick and conforming Anodes. We have had three separate but related companies experience complete degradation of the anode in the area where the holes are drilled. The basket is 6% Sb and in a HEEF bath. We have sold 3 other baskets and degradation is minimal. The 1/2" Sb plate had 5/8" holes with 1 1/2" on center. The plate had not normal blackening fromm the outside but looked bright and appeared like it was being eaten from the outside in. The strange part about it is in the same shop one basket is chugging along and the other basket is completely degraded to 1/10 its original thickness in the work area. It is not pitted it is just corroded away. Any help would be much appreciated. 6% Sb
Don Fleming
Anode maker - Birmingham, Alabama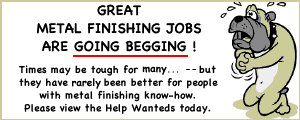 Plating Shop Manager [Salisbury, MD]
Junior Quality Engineer [Santa Clara, CA]
Plating Process Engineer [Wenatchee, WA]