World's #1 on-line resource since 1989
-----
Do Coins Corrode Faster in Fresh or Salt Water?
A discussion started in 2002 but continuing through 2017
2002
Q. Do coins corrode more in salt water or in fresh water? Mine is not an emergency. I'm just curious and wondering. Also curious of what causes corroding in coins?
Amelia S
[last name deleted for privacy by Editor]
- Imperial, California
---
2002
A. Put a couple of coins in a bowl of salt water and a couple in a bowl of fresh water and see how much the salt water accelerates the corrosion, Amelia. I don't know what grade you are in so it is hard to answer your question about what causes corrosion with terms that are appropriate for your grade level. But oxidized, corroded, metal is a more stable form, so corrosion is a totally natural process. That's why, in nature you find rocks and ores rather than shiny slabs of aluminum, steel, and copper.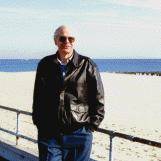 Ted Mooney
, P.E.
Striving to live Aloha
finishing.com - Pine Beach, New Jersey
---
2002
A. Temperature for temperature salt water is more corrosive than fresh water because of the chloride levels. The rate of corrosion is very dependent on temperature. Corrosion can be caused by the setting up of galvanic cells that cause one or more metals in the coins to oxidize. This can be with either oxygen from the air, or chloride and will result in the formation of oxides or chlorides. This will cause discoloration of the coins and is often called corrosion. Galvanic cells can also promote dissolution of one or more metals and this will result in the loss of some metal (e.g., brass can lose zinc to leave just a copper matrix, rendering the brass very weak; this is known as "dezincification"). However, such preferential dissolution is usually catalyzed by the presence of chloride. Dry chlorine or oxygen may not corrode metal as fast as wet gas as the mechanisms are different. Details can be found in any good corrosion textbook.

Trevor Crichton
R&D practical scientist
Chesham, Bucks, UK
---
2006
Q. My daughter is doing her science project - (Do coins corrode more in salt or fresh water.) She has been watching them for one week now and there is no change. (WHY?)
Is there a certain way we should be doing this? Should the coins be totally under the water or half in and half out? Please help us.
Patti M
[last name deleted for privacy by Editor]
- Concord, California
---
2006
A. Hi Patti. The world-reknowned physicist and superlative teacher Richard Feynman said: "It doesn't matter how beautiful your theory is, or how smart you are, if it disagrees with experiment, it's wrong."
So the first principle she must learn is to report her findings honestly and accurately. If the coins didn't corrode, they didn't corrode. That fact absolutely should be in her report. I don't think it makes much difference if the coins are half submerged or not, although in theory they do corrode most right at the solution level.
While a week might seem like a long time when she's doing this project, what would you think of the usefulness of coins that couldn't survive dampness or sweaty palms for even a week? For fastest corrosion, use new pennies (1982 or later). Today's copper-plated zinc pennies will corrode faster than older pennies (pre 1982) or nickels, dimes, or quarters.
You may also be able to get corrosion going a bit faster with galvanic action by putting different kinds of coins in the water and touching (maybe one coin lying on top of a smaller one, or partially on top of it).
Please advise what grade is your daughter in, Patti, as some children do this experiment in 2nd grade and some do it in 11th, and a lot more is expected of 11th graders than 2nd graders -- including chemical formulas for the reaction, perhaps mass balances, etc. Good luck.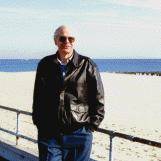 Ted Mooney
, P.E.
Striving to live Aloha
finishing.com - Pine Beach, New Jersey
---
2006
Q. I would like to know if coins corrode faster in fresh water than in salt water... Could you all please put this into simple terms... How long will it take the coins to show corrosion in them?
Keisha H
[last name deleted for privacy by Editor]
science fair project - Locust Grove, Georgia
---
November 16, 2013
Q. My son is doing a science project on pennies corrosion I have a penny from year 2000 in tap water and it is corroded but the other pennies are not corroded from year 1963 to 2013 please me understand behind this.
Rachel Doolittle
- Vero Beach, Florida, USA
---
November 20, 2013
A. Hi Rachel. Your pennies from 1963 to 1982 are solid copper and quite corrosion resistant, and should not be used if you want to get relatively quick corrosion.
Pennies from 1983 to the present are made from a copper plated zinc core, and the underlying zinc is much more susceptible to corrosion. If you can get to the zinc by bending the pennies is half or cutting them into pie shaped pieces they should corrode reasonably quickly.
I suspect that the copper coating on that one particular 2000 penny was porous, pin-holed, or compromised in some manner such that the water was able to reach the zinc.
Regards,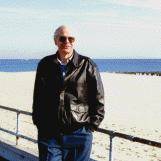 Ted Mooney
, P.E.
Striving to live Aloha
finishing.com - Pine Beach, New Jersey
---
---
February 21, 2017
Q. I have a Styrofoam cup with change in it sitting on my desk in my office and they have oxidized within two weeks. What would cause that?
Jeremiah Spillman
- Crestview Florida USA
---
February 2017
A. Hi Jeremiah. Oxidation is completely normal and inevitable, but a relative term. So I assume you mean that the coins corroded much faster than your experience indicates they normally would. Unfortunately, we probably can't guess from this distance what unusual thing happened that caused it. Could be hand lotion, a particularly stormy day that wafted salty air into the area, a cleaner used by the janitor...
Regards,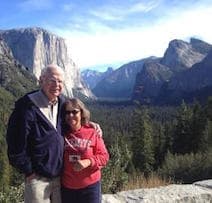 Ted Mooney
, P.E. RET
Aloha -- an idea worth spreading
finishing.com - Pine Beach, New Jersey
---
---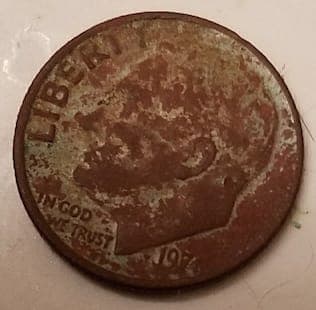 July 6, 2017
Q. I recently found a 1971 dime beside a tree at my apartment complex. The dime resembles a dirty penny in appearance. My question is this, what would cause a dime to corrode in such a fashion. Also, is there a way to clean it up and make it shiny again?
Steven Poole
- Wichita, Kansas, United States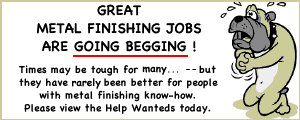 Plating Shop Manager [Salisbury, MD]
Junior Quality Engineer [Santa Clara, CA]
Plating Process Engineer [Wenatchee, WA]