World's #1 on-line resource since 1989
-----
Peeling of CHROME on MAZAK after repeated exposure to 500 deg F
2002
We are using a Chrome Plated Mazak part in home use ovenware for a Chicken Roaster. After a dozen exposures to 500 deg F, the Chrome layer is bubbling and then peeling off. Can my part supplier solve this problem or Chrome plated Mazak will flake with heat aging? If Chrome flakes are inadvertently swallowed then will this be poisonous to humans? Is Powder Coating an alternative? Is Anodizing an alternative? Gold color? Is Cold Anodizing with liquid Helium an alternative?
I enjoy yr professional camaraderie in yr letters section.
Thanks for helping.
Riaz A. Padamsee
- Durham, North Carolina
---
First of three simultaneous responses2002
I am not familiar with that alloy. It may be that there is not good plating adhesion due to the alloy or plating pretreatment. Also if it is an aluminum alloy, oven cleaner will attack it and cause the plating to flake. Chrome may not be the best coating for that temperature. Hardcoat anodize or high phosphorous electroless nickel may work better.
Todd Osmolski
- Charlotte, North Carolina, USA
---
Second of three simultaneous responses2002
Chrome metal is not poisonous, Riaz, but flakes of any hard metal sound dangerous to swallow. I think the problem is fixable with better plating. Paint or powder coating might not be very satisfactory, but ceramic coating should be. I don't think dyed anodizing will be satisfactory for ovenware. Good luck.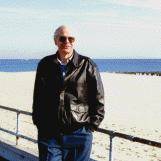 Ted Mooney
, P.E.
Striving to live Aloha
finishing.com - Pine Beach, New Jersey
---
Third of three simultaneous responses -- 2002
Chrome peeling problem? You did not say, What is the base metal of this part and What's kind of metal under the chrome layer?
I think, before the chrome plate any rack contact leaking chrome over the plated layer and dry causing peeling after plate, secondly may be peeling from the base metal but it looks like peeling chrome.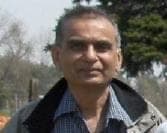 Popatbhai Patel
finishing shop - Roseville, Michigan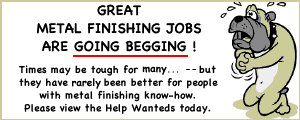 Plating Shop Manager [Salisbury, MD]
Junior Quality Engineer [Santa Clara, CA]
Plating Process Engineer [Wenatchee, WA]