World's #1 on-line resource since 1989
-----
Gold plated gate spear heads for external application
2002
I have a project where gold plated spear heads for automatic gates has been specified. The spear heads we normally use are a cast aluminium.A local plating company has attempted to plate them and finished product looked great for about two weeks then corrosion started leaching from inside out. Spears had also been painted with a clear two pack paint over the gold plating. The gates are being installed close to the ocean and will also experience temp from 0c to 38c. I would appreciate any advise as to wether or not there is a proven system for this type of application or if gold plating should even be used for external applications. If there is a process that can be used would I be able to give a warranty to the client.
Regards,
Kevin Nash
auto door systems - Perth, Western Australia
---
First of three simultaneous responses -- 2002
Your inquiry sounds like the same gate as in letter 16703. Or else there is going to be a lot of envy of the Jones' when one of the two fence companies gets it right and the other doesn't. :-)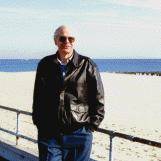 Ted Mooney
, P.E.
Striving to live Aloha
finishing.com - Pine Beach, New Jersey
---
Second of three simultaneous responses -- 2002
You have a terrible exposure problem combined with a porous substrate.
How about this? Back in the early '60s an aluminum casting used on the Bull Pup missile was gold plated by: First filling in the casting porosity with (of all things) dental silver amalgam ?!?!?!, then zincate, then silver for conductivity, then heavy nickel to prevent migration (as zinc and silver will walk right through gold), then finally heavy gold electroplate.
Today better cations are made with "permanent moulds", so you might start with a better castings.

Robert H Probert
Robert H Probert Technical Services

Garner, North Carolina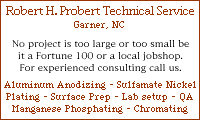 ---
Third of three simultaneous responses -- 2002
Isn't this #16703 all over again?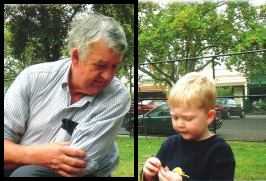 Bill Reynolds
[dec.]
consultant metallurgist - Ballarat, Victoria, Australia
We sadly relate the news that Bill passed away on Jan. 29, 2010.
---
2002
Thank you Gentlemen for your replies to my query. Could someone please confirm wether or not it would be better to use a Brass or bronze cast spearhead buffed and polished and then what coatings should be used before gold plating is carried out. Also life expectancy of gold finish using this process.
Thanks & Regards,
Kevin Nash
auto door systems - Western Australia
---
2002
Yes, brass is a much much better substrate for this than aluminum! The ideal process would be semi-bright nickel followed by bright nickel both to improve the leveling (and thus the shinyness) and to prevent any migration of brass into the gold if it gets hot out there. Then it should be gold plated. Finally it optionally could be titanium nitrided as a instead of gold, which is almost the same color as gold, will not discolor, and is exceptionally wear resistant.
Whether gold or titanium nitride, it will last many years (just an opinion, not a guarantee), and with the substrate being brass, the aging even over the decades should be graceful.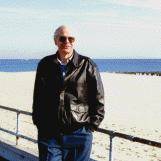 Ted Mooney
, P.E.
Striving to live Aloha
finishing.com - Pine Beach, New Jersey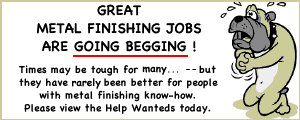 Plating Shop Manager [Salisbury, MD]
Junior Quality Engineer [Santa Clara, CA]
Plating Process Engineer [Wenatchee, WA]