World's #1 on-line resource since 1989
-----
Need stainless steel surface to be without fingerprints
A discussion started in 2002 but continuing through 2017
2002
Q. What kind of finish (treatment, coating) should be done to 304 stainless steel in order to have matte surface on which fingers would not leave any marks?
Thank you for the help.
Sunya Barmash
- East Rutherford, New Jersey
---
A. My suggestion for you would be to use pickling; this will give you a dull gray finish, and because pickling is a form of passivation, it will give you corrosion resistance against the fingerprints. Nitric and Citric passivation will give you that level of protection against corrosion, however it will not change the aesthetics of the stainless steel.
Chadwick J. Murray
- Bradford, Pennsylvania
---
A. "Different Strokes for Different Folks". Everybody's finger print perspiration acids are different and some are very corrosive even to so-called "stainless" steel.
The best you can do is to Nitric Acid Passivate. The nitric acid will controlled oxidize the nickel in the surface and hence retard fingerprint corrosion.
The short cut citric acid passivation will not be quite as corrosion resistant because all it does is remove iron.

Robert H Probert
Robert H Probert Technical Services

Garner, North Carolina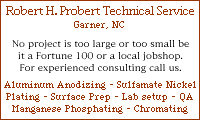 ---
A. I sounds as if you are talking about a mechanical finish. Most metals will retain some form of finger prints on all standard metal surfaces (35 RMS approx.). I suspect that it won't be visible until somewhere around 90 RMS, also it depends on the people handling the material. Ever hear of gloves?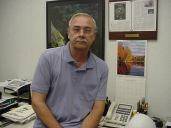 AF Kenton
Hatboro, Pennsylvania
---
A. I saw a refrigerator that had some type of baked on lacquer finish on top of a No. 4 finish stainless steel skin (I believe Toshiba was the manufacturer). It did a very great job of hiding fingerprints. However, it was unclear as to how long the lacquer coating will last or if this coating would be suitable for exterior applications.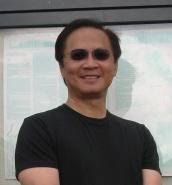 Michael Liu Taylor
specialty stainless steel distributor
Dallas, Texas
---
---
Ed. note: To minimize your time lost to searching, we've consolidated together several formerly separate threads. Please pardon a bit of resultant duplication.
---
---
2003
-- this entry appended to this thread by editor in lieu of spawning a duplicative thread
Q. Is there any way to prevent fingerprints from showing on stainless steel surface?
Potential application: camera cases.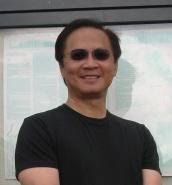 Michael Liu Taylor
specialty stainless steel distributor
Dallas, Texas
---
2003
A. The easiest way to avoid finger prints is to not handle it. ( ? humor ). The next best thing is to use a contact paper coating if possible.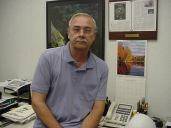 AF Kenton
Hatboro, Pennsylvania
---
---
2004
-- this entry appended to this thread by editor in lieu of spawning a duplicative thread
Q. We have a problem of finger prints on stainless steel. I have a sample specified as VCM Stainless. What's meant by VCM? Is there an alternative to achieve finger prints repelling.
Lorin Tam
hardware assembly parts manufacturer - Hong Kong, HKSAR, China
---
2004
A. The standard SS finish to "resist" fingerprinting is a #3 polish, which is defined in ASTM standards. It is a "belt ground" finish very common around swimming pools and many other architectural applications. There are other specialty finished available, but most are proprietary to the producing mill, which is what I suspect the sample you have is, as I have not heard of it and was in the Stainless industry for the past 20 years (now retired).
Ray B Anderson
- Kent, Ohio
---
---
2007
-- this entry appended to this thread by editor in lieu of spawning a duplicative thread
Q. What causes fingerprints to be more obvious on some brushed Stainless Steel surfaces?
What treatments, alloys, or coatings are commonly used to mitigate this problem?
Fred May
Chief Engineer - Balmain, NSW, Australia
---
2007
A. An organic coating such as water based lacquer will minimize the problem.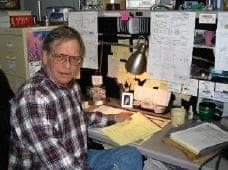 Jeffrey Holmes, CEF
Spartanburg, South Carolina
---
---
2005
-- this entry appended to this thread by editor in lieu of spawning a duplicative thread
Q. What would be the best solution to prevent fingerprints on stainless steel with bead blast finish? I am thinking of a thin matte clear coat finish. Any recommendations? Thank you.
Bernard Duprat
- San Francisco
---
2006
A. So called "anti-fingerprint" finishes are now very common for kitchen appliances using stainless steel, with a variety of underlying surfaces such as #4 or embossed. These lacquers are thin (typically 4-8 micrometers or 0.1 - 0.2 mil) transparent baked on in the same way as prepaint and applied to coil stock.
The chemistry varies but is often based on Acrylics. Some are modified with fluorine for oil & heat resistance. Some are co-polymers using urethane. I have also found polyester resins available.

As for durability, they are fine indoors where they need only be wiped with a cloth, and they are about the same hardness as the paint surfaces used elsewhere on appliances. You will find many examples on Japanese and European products. Usually they are applied to coil stock by toll coaters.

If you need to apply such a finish to discreet parts, there may be suitable powdercoat resins.
Doug Parker
appliance manufacture - Auckland, New Zealand
---
August 17, 2010
A. There are now permanent nano-coatings about 2-4 nm thick which can impart an oleophobic (oil-fearing) functionality to the steels surface. These coatings leave no visual effect on the surface except for making the surface fingerprint resistant and easy to clean, unlike the acrylic coatings which can scratch, peel, and blister, marring the surface in the long run. A google search for "oleophobic steel coatings" yields a few companies providing this technology.
Mario Gattuso
- San Diego, California, USA
---
January 2, 2012
A. There are sealers specifically formulated for stainless steel.

1. The surface is cleaned with an organic, slightly abrasive cleaner
2. The sealer is applied in small areas overlapping each other
3. Allow the sealer to bond (12 hours)
4. Buff the surface and it remains sealed for 3 years.

The sealer not resistant to abrasion, so only mild detergent should be used to clean the surface after treatment.

The sealer does not coat the surface so you cannot feel or see it. Fingerprints, grease, dirt etc wipe off with a damp cloth.
Bruce Berger
- Elmwood Park, New Jersey USA
---
Best finishing process on 316 stainless steel sinks for balance of scratch resistance & fingerprint resistance?
July 29, 2017
Q. Our company is working on releasing a new line of 316 stainless steel kitchen equipment, including fabricated kitchen sinks. Two consistent complaints we have received about existing stainless fabricated sinks are that they scratch easily and readily show fingerprints. Current product is typically finished using a directional satin polish of between 180 and 240 grit.

What alternative finishing methods should we explore to improve both scratch resistance and fingerprint resistance?

Is shot peening after fabrication an option to increase surface hardness?

If so, can any subsequent finishing processes be performed after shot peening to improve fingerprint resistance or surface smoothness without losing the hardness benefits of the shot peening?

What size and material of shot peen media would be recommended?

Finally, is it possible to mechanically prepare 316 stainless in such a way that it can be electropolished and still maintain a satin-like finish? I know "satin-like" is subjective, and our objective is just to avoid a highly reflective surface.

Thanks in advance for any assistance. It is greatly appreciated!
Nathan Kyle
Product Designer - Omaha, Nebraska USA
---
August 31, 2017
A. Your question is very subjective and is probably why you haven't gotten a quick response. Some thoughts: Shot peening will work harden the SS. The smaller the particle size the finer the surface appearance. To get a more satin appearance you could do a secondary blast operation. I don't recommend electro-polishing, it will produce a bright reflective finish. Not sure what to recommend for a seal coating to protect against hand and other stains.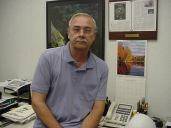 AF Kenton
Hatboro, Pennsylvania
---
---
November 16, 2017
Q. Does anyone have experience with Protectaclear from Everbrite [a finishing.com supporting advertiser] for Kitchen appliances?
richard jonathan
- Cumming, Georgia USA
---
November 2017

Hi Richard. Everbrite is a supporting advertiser of this site, and your question is innocent enough ... but after 22 years of administering this forum we recognize subjects which will be hand grenades :-)
Sorry, but considering the semi-anonymous nature of the internet and this site we don't post recommendations of commercial products. We'll get postings from China that they offer the same product for half the price, and nobody will be able to judge whether it's true or not. Then we'll get postings from 'satisfied customers' of other products who coincidentally have the same IP address as the website of the competitive product. This site can be useful for some things, but we can't evaluate or compare specific commercial products. Apologies.
Regards,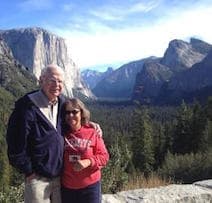 Ted Mooney
, P.E. RET
Aloha -- an idea worth spreading
finishing.com - Pine Beach, New Jersey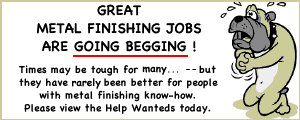 Plating Shop Manager [Salisbury, MD]
Junior Quality Engineer [Santa Clara, CA]
Plating Process Engineer [Wenatchee, WA]