World's #1 on-line resource since 1989
-----
Silver electroplating using silver nitrate solution
2002
Q. I wish to electroplate between 0.1 and 3 micrometers of silver onto very small area, thin gold cathodes using a silver nitrate solution and a silver wire anode. We do not want to use cyanides because of their toxicity.
Can anybody give me or point me to a "recipe" for this?
I realize that low current densities are required to get good quality films the but how low? What voltage should I use to make sure there is no hydrogen evolution?
Will the addition of other chemicals (& in what quantity) improve things? (Thiourea has been mentioned).
Thank you in advance,
Charles Mahony
electronics - Newtownabbey, Northern Ireland, UK
---
2006
A. Charles, I personally know of no formula for electroplating of silver from silver nitrate. The reasons apparently have to do with photosensitivity and the impossibility of getting a grain size small enough to be useful from a solution where the silver is not complexed. Virtually all silver is electroplated from cyanide solutions, as has been the case for more than 100 years. If decorative effect is not required though, you can get an "engineering silver" from a proprietary non-cyanide solution available from EPI (Electrochemical Products Inc.) [a finishing.com supporting advertiser] that may prove satisfactory.
Silver nitrate can be used as a metallizing solution, though. The silver nitrate and a reducing agent are sprayed simultaneously from a two-head spray gun and will deposit a layer of conductive metal.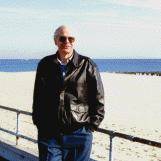 Ted Mooney
, P.E.
Striving to live Aloha
finishing.com - Pine Beach, New Jersey
---
++++++

I have a silver nitrate recipe for spray chrome, it is quite complex and costs about $1000 au to buy the necessary chem.

jason speis




- qld, Australia





---

2006

Hi Jason; I imagine the cost of the chemicals would depend upon how much quantity one wanted to buy. Thanks for the input, but I don't think chrome-look paint would have utility in plating-for-electronics applications.




Ted Mooney

, P.E.




Striving to live Aloha




finishing.com - Pine Beach, New Jersey





---

September 24, 2009

I really need the spray on chrome recipe. can you please give it to me. thanks.

William Tlaib




- Dearborn, Michigan





---

March 15, 2011

How can I get the recipe for spray on chrome chemicals? thanks.

Josh Baker




- angola, Indiana usa





---

March 16, 2011




Hi, William. Hi, Josh.

There are two approaches to bright shiny metallic chrome-look paints: the shininess can come either from silver reduced from a silver nitrate solution as described above (you can look up Brashear process or mirror silvering for further detail); or it can come from tiny flakes of aluminum that lie down flat to form a reflective surface. One other approach to shininess that may not be within a hobbyist's reach is vacuum metallizing with aluminum (as you see on shiny mylar party balloons).

But with any of these approaches you need a basecoat that won't react with your shiny layer and which will allow the shiny level to flow properly. And you also need a clear topcoat that won't yellow from UV rays and that won't react with the shiny layer.

Obviously, there's a lot of R&D required between being told that there are three layers . . . and actually developing a really good chrome-look paint. The major suppliers have invested a great deal of money in that development and cannot share their proprietary knowledge with you. So it's buy the technology or plan on spending a lot of time in R&D. Good luck.

Regards,




Ted Mooney

, P.E.




Striving to live Aloha




finishing.com - Pine Beach, New Jersey




---
---
Gold topcoat on chrome-look paint sometimes turns it black
September 10, 2016
Q. Hi,
I so badly need your help... I have a few question to ask. Please give me some idea and information.

1. How come when I spray gold color on my chromed items a few of the items turn black?
And I'm not spraying the item one by one. I spray together 6 small pieces in one time. And got 2 or 3 pieces turning black. That's make me such a headache. I have tried a few time to respray and the result is still the same.

2. What is the chemical name for me to easy blow the water away when I spray on the chrome after finish wash?

Please Help Me.

Thanks.
Andy Tan
- malaysia penang
---
September 26, 2016
A. While your question is very vague at best, I was able to understand it because I've been in the same place you are now.

The process you are referring to is call "Spray On Chrome" but technically it's spray on silver, a very complex process that many have tried to master and have come short, it's the complexity of the process that makes its very hard to master.
There are many reasons why your pieces are turning black, one of them is the base coat needs to be white to make the silver lighter than when sprayed over a black base, the second is the chemicals are going bad, most likely the sensitizer (stannous chloride), this is not easy to spot right after you have silvered, but as soon as you top coat it, it will turn very dark, the other reason could be the gold concentrated tint is not translucent enough.

The Chemical you are referring in the last step that makes the water beads and come off easier it's a hydrophobic surfactant, it's a water repellent, people that I know in the business use water repellent car washing shampoos, I personally don't use them because it causes trouble with top coat adhesion, on all of my tests, the top coat will peal off the silver after a few months and while not using it makes harder to remove the water, I don't have issues with top coat adhesion.
Marvin Sevilla
- Managua, Nicaragua.
---
September 27, 2016

Hi,
Thanks a lot man. Is nice to learn in here.

Thanks
Andy Tan
[returning]
- Malaysia pg