World's #1 on-line resource since 1989
-----
Why do pennies tarnish, and how?
2002
Q. How do pennies tarnish? I need this answer quick.
Daniel S.
[last name deleted for privacy by Editor]
- Harlingen, Texas
---
A. Hi, Daniel. Old U.S. pennies (before 1982) are made of copper; newer pennies (after 1982) are made of zinc and then electroplated with copper. But in either case the outside surface of the pennies is copper.
Copper, like almost all metals except gold and other precious metals, will tarnish. What this means is that copper will slowly react with the oxygen and sulfides in the air to form copper oxide and/or copper sulfide reaction products on the surface. These oxides are brown or green, and that's what you see when you look at old pennies. The green seems to wear off easier, so that if you find an old penny between boardwalk slats, it may be green; but pennies that are in circulation (and handled) will be brown.
Depending on what grade you are in, you might want to know that what drives this reaction is that oxidized copper is at a lower and more stable energy level than copper. So the copper is doing something like "burning", but at a very very slow rate that releases only a very small amount of heat. To get the copper oxide back to a higher energy state of pure copper requires the addition of energy -- so when you see copper melted and smelted, part of the reason for the heat is to provide the necessary energy to restore the copper corrosion products to copper metal. If you can add that heat back in, while excluding oxygen, you can get back to pure copper.
We have dozens of others Q&As on similar subjects on this site, and if you are patient with the search engine, you will find a lot of info on the subject here. Good luck.
Regards,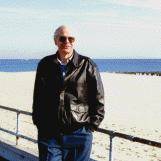 Ted Mooney
, P.E.
Striving to live Aloha
finishing.com - Pine Beach, New Jersey
---
March 2, 2015
Q. Why and how do copper pennies tarnish? What is tarnish?
Seb H
[last name deleted for privacy by Editor]
- London, England
---
March 2015

Hi Seb. Thanks for giving me a renewed appreciation for what teachers put up with :-)
Regards,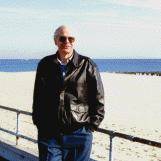 Ted Mooney
, P.E.
Striving to live Aloha
finishing.com - Pine Beach, New Jersey
---
---
January 15, 2016
Q. How long does copper take to turn dark with tarnish if it is kept indoors?
Malcolm Heartlin
- St. Louis, Missouri, United States
---
January 2016
A. Hi Malcolm. Please try to post your actual situation rather than an abstract question because, although the question is fundamentally unanswerable and depends on such things as whether the manufacturer applied benzotriazole, or chromate, or lacquer, or nothing, and all sorts of issues about shipping, packaging, shelf time, etc., readers could probably offer helpful hints if they knew whether you're trying to get it to tarnish vs. trying to determine if it will remain satisfactorily tarnish-free for an acceptable period.
If we assume the latter, the short answer is that bright bare copper will be an unsatisfactory finish which will discolor quickly. The copper will need brass lacquer or another protective coating. Good luck.
Regards,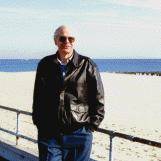 Ted Mooney
, P.E.
Striving to live Aloha
finishing.com - Pine Beach, New Jersey
---
January 16, 2016
Q. Sorry, I should have been more specific. I have a video game console which has a cartridge edge connector slot with pins in it that are made of copper plated with nickel, plated with gold. I used a mildly abrasive polish (Brasso) to clean the pins. I am afraid that I might have polished away down to the bare copper. Since the copper has to be fairly clean for it to be conductive, I was just wondering how long it would take for it to tarnish.

I would imagine it would take quite some time as I have several copper plated coins (US pennies) from the 1990s that are still fairly untarnished.

Thanks for the reply!
Malcolm Heartlin
[returning]
- St. Louis, Missouri, United States
---
January 2016
A. Hi Malcolm. As a tutorial for the readers, even if you don't need it yourself:
Tarnish is an insulator like rubber, although obviously not nearly as effective as rubber. The reason tarnish is a problem then is that, under some circumstances, it can interfere with the passage of electricity. In a high-power high-voltage circuit, a normal tarnish on copper may not interfere enough to be a problem. Thus you may see copper-to-copper connections in house wiring or auto power wiring.
But in a low voltage low current situation, that thin little copper tarnish can be a problem. Gold and other precious metals don't tarnish, which is why they are used on the contacts for critical electronic signals. Nickel is not a precious metal, but tarnishes less than copper and is much less expensive than gold, so you'll see it on mid-range applications like plugs and jacks and battery-charging contacts.
Copper is not really a satisfactory contact material for video-game cassettes, which is why they are gold plated. But if you regularly use a good contact cleaner, which may contain copper preservatives like benzotriazole, and if the environment is not hostile (which it isn't indoors), you may be alright.
But next time, contact cleaners, not Brasso, for electronics. And, of course, no lacquer on contacts. Good luck.
Regards,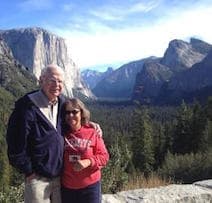 Ted Mooney
, P.E. RET
Aloha -- an idea worth spreading
finishing.com - Pine Beach, New Jersey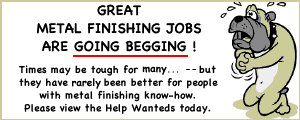 Plating Shop Manager [Salisbury, MD]
Junior Quality Engineer [Santa Clara, CA]
Plating Process Engineer [Wenatchee, WA]