World's #1 on-line resource since 1989
-----
Porosity sealing on chrome plated surfaces
2002
What coatings and/or treatments can be applied to a chrome plated surface to prevent hydraulic oil leaks? I have hydraulic damper application where we are getting a slow leak of the hydraulic fluid over several days. We have isolated the problem to the porosity of the chrome plating. We are using MIL-H-83282 oil on FED QQ-C-320 [affil. link to spec at Techstreet] chrome plated surfaces .002-.004 in. thick. Both static seals and dynamic seals are leaking when on the chrome surfaces. We have tried o-rings and T-seals and they all leak the same. We have performed a water immersion test with the unit pressurized with 10% helium and could see bubbles growing from the chrome surface nearly 2 inches down the rod from the pressurized end. We have also tried epoxy paint primer on the surface as this is used by a Big Airplane Company to minimize corrosion on chrome plated surfaced but this hasn't worked. We have thought about thin dense chrome but believe it to be porous as well although not as bad.
Any ideas?
Bud Keil
- Irvine, California, USA
---
2002
Good quality properly applied highly-polished low phosphorous electroless nickel is far less porous, exhibits virtually no cracks and is much less toxic and regulated than chrome, so I would suggest it as a good candidate for this application. It surely has the disadvantage of being softer (58-60 Rc compared to 68-70 of dense chrome), but this can be overcome applying a thicker layer than the chrome. On the other hand, you will have to seriously look for the effects a highly polished surface will have on the lubricant film and on the surface integrity of your seals.
Guillermo Marrufo
Monterrey, NL, Mexico
---
2002
Chrome plating has been used for years without the problem that you have. This is only the second time that I have ever heard of it.
I feel that there was something inferior in the plating /grinding process. A wild guess is that it was plated chrome over chrome and reversed in the chrome tank for too long. This will open up the cracks that are in all chrome. When the forward current was applied, it bridged over the crack and in essence left hundreds of tiny tunnels. When this was ground, it opened up the tunnels here and there, thus the air bubbles several inches from the seal.
Granted, this is a somewhat educated guess.
James Watts
- Navarre, Florida
---
2002
I've learned a lot from Guillermo's responses, and believe that he's almost always both insightful and right. But this time Jim gets the nod. Chrome has been the standard for this application for decades, and you need to fix the problem by fixing the problem, not trying a different technology. It is not impossible to apply electroless nickel on this application, but it's no chip shot, and will introduce a lot more technical challenge than fixing the chrome plating :-)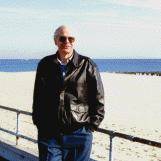 Ted Mooney
, P.E.
Striving to live Aloha
finishing.com - Pine Beach, New Jersey
---
September 4, 2008
I'm working on a gas pressurized strut with the .005" chrome plating (ASTM B650) as the static and dynamic sealing surface (static seal is o-ring and back-up ring). Currently, we're leaking nitrogen at about 400+ psi at the static seal and we've had no luck changing seals. The gland and surface finishes appears to be in spec according to supplier recommendations. The part did not undergo hydrogen embrittlement. We've typically sealed on separate machined surfaces (bare steel) before with no problem. Could this be a porosity issue?
Brian Bernal
- Brampton, Ontario, Canada
---
September 4, 2008
Hi, Brian. Although .005" is not a problematic thickness for hard chrome in general, it seems quite high for this application. You might find it easier to achieve integrity at a lower thickness, but I don't really know that porosity is the issue. I believe most small and inexpensive gas struts (like tailgate lifters in cars) are salt bath nitrided these days rather than chrome plated.
Regards,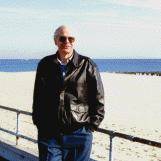 Ted Mooney
, P.E.
Striving to live Aloha
finishing.com - Pine Beach, New Jersey