World's #1 on-line resource since 1989
-----
Applying cadmium on nitrided surface
2002
We have parts made from 15-5ph h110 condition which are required to be liquid salt bath nitrided per AMS2753 [affil. link to spec at Techstreet]. The problem is that our print requires us to cadmium plate over the nitride per QQ-P-416 [link by ed. to spec at Defense Logistics Agency, dla.mil] type II class 2. Several platers have tried unsuccessfully to get the cadmium to adhere to the nitriding. Shot blasting after nitriding helps but is inconsistent. Any suggestions?
JULIAN FERNANDEZ
- Harwood Heights, Illinois, USA
---
2002
You might want to look into vacuum cad deposition. Basically, rather than using a wet solution, the cadmium is evaporated onto the parts in a vacuum chamber. I would expect the adhesion to be much better. This is a commercial process, so you shouldn't have any trouble finding a source. Check the listings of commercial suppliers at this site.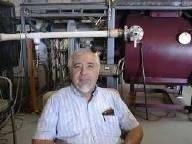 Jim Treglio
-
scwineryreview.com
PVD Consultant & Wine Lover - San Diego, California
---
2002
Julian,
You have to ask your nitride supplier to reduce the white layer during his process (by the double stage I believe). This layer forms spontaneously on top of the steel and does not accept any plating easily. Then, implement a method to further eliminate it yourself. Blasting is a good way but has to be perfected and controlled to yield desired results.
Guillermo Marrufo
Monterrey, NL, Mexico