World's #1 on-line resource since 1989
-----
Changing brass finish
2002
I have three beautiful brass tables. My daughter wants them but doesn't want brass. Is there any way to put another finish on them.
Gayle lce
- Strongsville, Ohio
---
2002
Basically, paint is the only finish the inexperienced person can confidently do, Gayle. But you can certainly have them replated in chrome, gold, or copper at a local plating shop.
You can patinate them yourself but this might be more for a skilled artist than an average do-it-yourselfer, so it's a bit hard to predict your success. Good luck.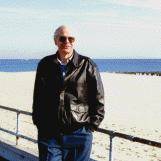 Ted Mooney
, P.E.
Striving to live Aloha
finishing.com - Pine Beach, New Jersey
---
2007
I am trying to update my master bathroom and eliminate all the bright brass. I really don't have the money to replace all my sink faucets, shower faucets, tub faucets, shower doors or light fixtures. Also, I do not have the ability to remove the fixtures to soak them in a solution. Is there any product available to a homeowner, which can be sprayed on to react with the brass and change it to something else - maybe remove the brass coating to make it silver or just give it an antiqued look?
Virginia Baier
Homeowner - Atlanta, GA, USA
---
2007
You could try a Rub'N'Buff [affil. link to info/product on Amazon], although it's far from permanent.
Thanks for visiting finishing.com. Virginia. Here's the thing: if you found some white powder in a basement cabinet, it might be flour or baking soda or plaster of paris or arsenic. And if you don't know what it is, nobody can tell you what to try to bake from it :-)
Unfortunately, real brass or brass plating tarnishes quickly; further, solid brass is expensive and brass plating can only be done from a poisonous cyanide-based solution that shops don't like to use. So there have been tremendous efforts for many years to replace them with brass-toned lacquers, electrophoretic lacquers, zirconium nitride "lifetime finishes", etc. Your shower doors, unless they were very expensive, are more likely aluminum with a yellow dye than brass.
If you know these items to be solid brass there are some available treatments, including Brass Darkening Solution [affil. link to info/product at Rockler]. But brass would not be bright unless it had a highly impervious top coat which you would need to remove before you can patinate the brass. If you can get the coating off, and if the item is still brass colored, you could try to darken it. If the coating on the brass in lacquer, try nail polish remover, which is Acetone [affil. link to info/product on Amazon]. If that doesn't remove it, a paint stripper might, but they are pretty noxious.
But unless your bathroom was fabulously expensive it's highly unlikely that all of these diverse items are really solid brass, and the chance of success is slim, and the chances of discoloring something are strong. Don't shoot the messenger.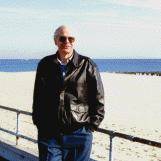 Ted Mooney
, P.E.
Striving to live Aloha
finishing.com - Pine Beach, New Jersey