World's #1 on-line resource since 1989
-----
Sodium hydroxide / water mixture
2002
My question is trying to determine the correct mixture of sodium hydroxide Pr. U.S. Gallon of water in order to obtain the correct solution for stripping of anodizing on aluminum. I'm building a tank for this purpose but need a way to ensure the mixture is correct and also a possible way to check it.
Dana K. Price
NwBarracuda's - Boring, Oregon, U.S.A.
---
2002
Sodium hydroxide, besides being dangerous, is not a particularly good stripper because it attacks the bare aluminum as well as the anodized surface. But if you purchase a standard "aluminum etch" bath, it will strip anodized coatings, as will just about any other concentration of sodium hydroxide. I'd suggest starting at about 10 to 15 percent, as going stronger may not be necessary, and you may reach a settling point if you are not careful which increases the probability of an eruption. Use slightly warm water (lukewarm), not cold water, and definitely not hot water. And remember that a single drop in your eye and you are blind. Are you really sure you need to do this yourself?!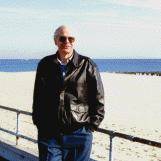 Ted Mooney
, P.E.
Striving to live Aloha
finishing.com - Pine Beach, New Jersey
---
2002
Hi Ted.
I found a reply you posted about anodizing removal. I know that sodium hydroxide will remove the plating, but what I'm not sure of is how to determine the correct mixture of this v.s. water.
I know from experience that if left in the tank too long it can destroy the part. I've stripped several parts at a plating shop several years back, but at that time did not have the foresight to ask the mixing directions. I plan on using a plexiglass tank of only about 75 Gallons. This would be large enough for me to strip trim parts on my cars. Also, is it just a matter of mixing a said amount of sodium hydroxide pr. Gallon? or is there a tester of a sort that is needed for determining the correct level?
If I'm able to strip the anodizing off this way it makes my restoration MUCH faster and better than sanding off the anodizing. Sanding removes more metal than the tank does and chemical removal is much smoother and faster. I'll also be doing some parts for some of my Club members as time permits me to do. I have a trim restoration shop set up for my car club, and being able to do this would really help out the process.
Please advise with any help you may be able to provide.
Thank you Ted.
Dana K. Price
- Boring, Oregon, U.S.A.
---
2002
Hi Dana,
I found Ted's advice to be excellent ! However, you mentioned using a Plexiglass (AKA Acrylic) tank of 75 gal. WHY? The cost would be high and there are better alternatives.
Try getting a standard moulded Polyethylene tank. They are available (rectangular, open top) to 250 gals in the U.S. (upto 500 in Canada, I believe) and available in 'round' to over l,000 gallons. Covers/lids are available for the smaller tanks.
They are inexpensive. They won't break if you drop them! And the rotational moulding Company can provide you with tank adaptors (PVC or PP normally) so that you can clicketty-click instal your own thr. drain outlets.... or get the supplier to do that for you.
If you, for reasons unknown, are dead bent on getting a 'clear' tank, I just don't know if the standard 'glue' for acrylics works too well for caustics or acids. Certainly the 2 component acrylic cements are very good ... but in the past I never, we never, ever, used cements but welded any acrylic components throughout. And if you take that route, ah, yes, you can interweld PVC (i.e., pipe fittings) to Acrylics ... PVC and Acrylics being only two different plastics that can be interwelded.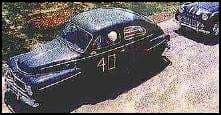 Freeman Newton
[dec]
(It is our sad duty to advise that Freeman passed away
April 21, 2012. R.I.P. old friend).