World's #1 on-line resource since 1989
-----
Sealing of mirror luster, bare aluminum surfaces reaching 500F
2002
Q. Protection of bare aluminum surfaces polished and buffed to a mirror luster extreme:
Whether performed by an aluminum polishing shop or on a D-I-Y basis, bare aluminum surfaces polished to a mirror luster extreme are obviously highly susceptible to the dulling effects of oxidation. For parts not having elevated operating temperatures, frequent application and re-application (every 30-60 days) of grit-free Carnauba waxes function quite well to prevent oxidation from getting a toehold at onset. However, I have not been able to identify an acceptable sealer for parts whose operating temperatures may reach 500°F.
There are sealers for commercial truck wheels. These wheels may periodically reach extremely high temperatures due to thermal conduction of brake heat. These sealers are quite effective for about six months in non-coastal areas. However, these high-temp sealers highly degrade the level of shine of mirror luster finishes.
I am attempting to locate a material that will seal these high-temp (500 °F) surfaces without degrading the mirror luster. Having to frequently reapply the material is not objectionable. In this case, clear coats are out of the question.
Thanks,
Lynn M. Perry, Sr.
- Plano, Texas
---
A. Hi Lynn. You say it is bare aluminum, so have you considered anodizing it instead of coating it? Anodizing is very widely used on aluminum reflectors, such as most outdoor lighting, dentist lights, residential indirect lighting fixtures, etc. I am not saying for sure that the 500 °F temperature is not an issue ... but it's possible that it's not, and it's the most common way to protect mirror lustre.
Regards,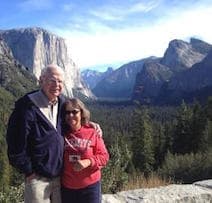 Ted Mooney
, P.E. RET
Aloha -- an idea worth spreading
finishing.com - Pine Beach, New Jersey