World's #1 on-line resource since 1989
-----
Ultrasonic media
2002
We are facing a problem of bright finish of aluminium parts made from alloy , GD AlSi9Cu2Fe. These components are pressure die cast. What is the best media to use in the ultrasonic cleaning process. These castings are shotblasted, using stainless steel media and are machined also.We have a four stage ultrasonic cleaning process.
Rahul Sharma
- Pune , Maharashtra , India
---
2002
Either we have a translation problem here or this is something I've never heard of before. Your question is for advice or suggestions for a media, but your application system is an Ultrasonic cleaning system? To my knowledge, nearly all ultrasonic systems use transducers to agitate or energize a liquid. There are some direct contact systems and I have experimented with abrasive emulsions; however, there is no media involved, chemicals yes. Media normally refers to a particle form of an abrasive which is used for material removal or surface refinement. I suggest you clarify question again.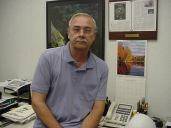 AF Kenton
Hatboro, Pennsylvania
---
2002
Please try out tri chloro ethylene.It gives good results
D.B.PRABHU RAM
- India
---
2002
First of all try to find out the efficiency of the ultrasonic cleaner. Mass put in cleaner is also very important along with the capacity/working efficiency of the ultrasonic cleaner. Take the foil test.
Only after this is confirmed try other cleaners,
Try scratch brushing of the component if possible after, once cleaning.
Amit Pabuwal
- Jaipur, Rajasthan, India