World's #1 on-line resource since 1989
-----
Walnut vs apricot grit
2002
I see crushed walnut shell abrasive [affil. link to info/product on Amazon] for sandblasting abrasive. Have you heard of apricot shell (pit) and is there a difference.
Thanks,
Randal Irons
- Sacramento, California, USA
---
2002
There are probably 101 different dry organic media products available. They all work and do something. Density, weight, and costs are the biggest factor controlling what people buy and use. The products you mention are not as common or used as much say walnut shell and are nearly equal in their abrasive characteristics, given the same size range. Surface finish is also a factor, but it is more a factor of the energy or pressure used by the equipment.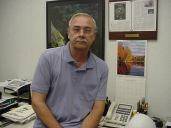 AF Kenton
Hatboro, Pennsylvania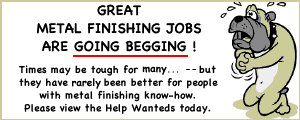 Plating Shop Manager [Salisbury, MD]
Junior Quality Engineer [Santa Clara, CA]
Plating Process Engineer [Wenatchee, WA]