World's #1 on-line resource since 1989
-----
Black or darker base coat for Zinc and Black Chromate plating
2002
We have a customer who is using a Zinc and Black chromate plating finish on thread fasteners. When the customer installs the thread fastener with the provided recess, they chip/remove some of the top coat, black chromate in the recess which leaves the zinc base coat showing. When the zinc base coat is showing the parts are not acceptable. My question is, is there a finish that has a black or darker base coat that could he process with a black chromate and black chromate and offers the same corrosion resistance or better. At least with a darker base coat, when the black topcoat is removed the fastener recess it will not look or stand out as bad.
Bill Bryan
- Rockford, Illinois, USA
---
First of two simultaneous responses -- 2002
The problem occurs due to :
1) Insufficient bonding between the passivate and plated zinc.
2) Insufficient time allowed for the passivated film to cure , which is not hard enough to take a threading operation.
Bond between Plate and passivate can improve with selection of the right Zinc Plating Process which does not co deposit organics which inhibit bonding , and, use of suitable activators in line to activate such deposits . Good housekeeping is the eventual answer, Correct process selection is the long term answer. The Question does not state which process is used: Acid , cyanide or alkaline zinc ?
It is Alkaline Non Cyanide Zinc that bonds best with Black silver based chromate.
2) Cure: The chromate film needs 24 to 48 hours to cure fully.
3) Topcoat: A water soluble Acrylic based topcoat over the black passivate will improve chip resistance when used correctly.
What I am saying is chipping of the film is indicative of poor plating post treat practice. The problem is solvable without changing the base to a darker metal.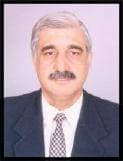 Asif Nurie
[dec.]
- New Delhi, India
With deep regret we sadly advise that Asif passed away on Jan 24, 2016
---
Second of two simultaneous responses -- 2002
Black chrome as featured in the AnoBlack Cr data sheet at our website and widely available from other shops has been used for the heads of fasteners used to hold avionic controls in aircraft cockpits. The more abrasion resistant black withstands rigors of repeated assembly and adjustment. Alternatively, you may try a salt bath nitriding process such as QPQ from Kolene. It achieves a black nitride surface that is superior to any plated coating.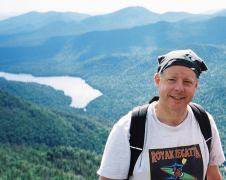 Milt Stevenson, Jr.
Anoplate Corporation

Syracuse, New York
---
2002
You can use black oxide on the zinc - preferably the hot version. Look for a vendor in the finishing.com supplier listings.
Dan Brewer
chemical process supplier - Gurnee, Illinois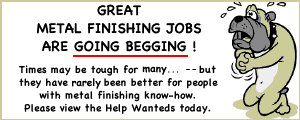 Plating Shop Manager [Salisbury, MD]
Junior Quality Engineer [Santa Clara, CA]
Plating Process Engineer [Wenatchee, WA]