World's #1 on-line resource since 1989
-----
Information on the use of various acids in metal finishing
2002
I am researching the current and historical use of various inorganic acids in metal finishing. Am particularly interested in the relative use of sulfuric, hydrochloric, phosphoric, nitric, and chromic acids both in terms of volume of acid used and number of workers using these chemicals. Details on what types of metal finishing employ(ed) the use of these acids would be helpful. Information and leads to other references would be greatly appreciated.
Thanks,
James Hathaway
Rhodia, Inc. - Cranbury, New Jersey
---
2002
Why, please? It would help us give you a better answer.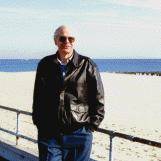 Ted Mooney
, P.E.
Striving to live Aloha
finishing.com - Pine Beach, New Jersey
---
2002
I am interested in gaining more knowledge on the use of acids in metal finishing because there appear to be significant errors in exposure attribution in many published articles. I suspect that authors looking at potential adverse health effects of acid mists did not carefully assess which types of acids were being used. In many cases it is also unclear whether there was any significant exposure to mists from these acids.
Referral to reference materials or other advice would be welcome.
Thanks,
James Hathaway
Rhodia Inc. - Cranbury, NJ
---
First of two simultaneous responses -- 2002
Quality of the exhaust/ventilation system will have a massive effect on the outcome. One plant with an superb exhaust/control system might use 1,000 gals of acid a week and have 1 tenth of the human effect that a facility using 10 gals a week but with a poor vent system. Unfortunately, there is no good method of comparrison without plant by plant analysis, which is not available.
James Watts
- Navarre, Florida
---
Second of two simultaneous responses -- 2002
Sulfuric acid is the most widely used acid for neutralization in waste water treatment. It is used dilute as an activator, particularly where the next process step is sulfate based or would be sensitive to chlorides. Twenty years ago and more it was widely used hot as the first acid step in plating shops, but today hydrochloric acid is almost always the choice. It is the basis for sulfuric acid anodizing and hard coat anodizing.
Hydrochloric acid is today the primary acid used on most plating lines. It is also the familiar Muriatic Acid [affil. link to info/product on Amazon] used by mason and homeowners though.
Phosphoric acid is used in bright dipping aluminum, and in phosphatizing before painting, and in phosphoric acid anodizing.
Nitric acid is an oxidizing acid so it is widely used in bright dipping of copper, brass, and aluminum.
Chromic acid is used in chrome plating, chromic acid anodizing, and chromate conversion coating.
There are many other uses of all of these, of course; this was just some quick off-the-cuff thoughts.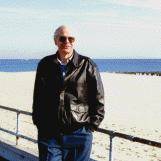 Ted Mooney
, P.E.
Striving to live Aloha
finishing.com - Pine Beach, New Jersey
---
2002
Hi James,
What James Watt said about 'good ventilation' hits the nail right squarely on the HEAD! You can't/shouldn't try to do evaluations because of different conditions is plants doing identical processes.
Good ventilation is Capture At Source. I've seen plants where they go for the lowest price ... and then the Air Management (OSHA in the States?) tells them to clean up their act because they acquired badly designed equipment. And in good plants the workers aren't (shouldn't be) exposed to any fumes.
Good ventilation design is the keynote to removing gases and mists from industrial processes.
Ted Mooney gave you some good general data on acids used. If you wanted more, either see the finishing.com library or acquire the hefty INDUSTRIAL VENTILATION Manual ... which sure ain't cheap, either ! That shows different processes and the acids and alkalies they might use and at what temperatures, too.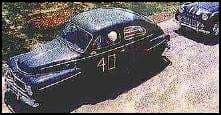 Freeman Newton
[dec]
(It is our sad duty to advise that Freeman passed away
April 21, 2012. R.I.P. old friend).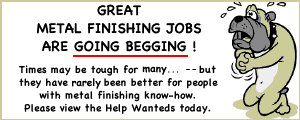 Plating Shop Manager [Salisbury, MD]
Junior Quality Engineer [Santa Clara, CA]
Plating Process Engineer [Wenatchee, WA]