World's #1 on-line resource since 1989
-----
Hexavalent Chrome or Trivalent Chrome
2002
Please can you tell me the main differences between hexavalent chrome plating and trivalent chrome plating.
Scott Campbell
Havelock Europa - Dalgety Bay, Fife, Scotland
---
2002
Hexavalent chrome plating is done out of a chromic acid (H2CrO3) solution in which the chrome is at a +6 oxidation state. This is the traditional approach that has been around for 80 years or so. Some hexavalent plating solutions are generic, some are proprietary.
Trivalent plating is done out of a solution where the chrome is in the +3 oxidation state. This is the newer approach and has been around for 25 years or so. All trivalent chromium plating is based on proprietary baths and usually requires some special equipment features like carbon anodes, or diaphragms to separate the anodes from the plating zone.
Reputedly, trivalent chromium baths involve less dragout, are easier to waste treat, have less stringent ventilation requirements, are not as subject to very low throwing power, etc. On the down side they can plate only very thin layers suitable for decorative plating not hard chrome plating,and the color is a little "off" from the traditional.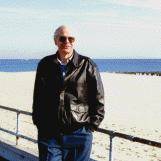 Ted Mooney
, P.E.
Striving to live Aloha
finishing.com - Pine Beach, New Jersey
---
June 1, 2012
Q. What is the difference between trivalent and hexavalent chrome in chromium plating and how it is treated in effluent?
Chandramanipg
- Karnataka, Bangalore, India
---
June 4, 2012
A. Hi, Chandramanipg
In view of the answer I previously supplied, I am not understanding your question. Please try your best to phrase your question in terms of the previous answer so I can see what you understand and don't understand.
Hexavalent chromium will not precipitate in a wastewater treatment system, so it must first be reduced to trivalent with sodium metabisulfite or another reducing compound, then neutralization wil allow the chromium to precipitate. Thanks.
Regards,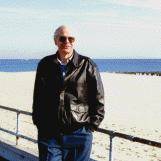 Ted Mooney
, P.E.
Striving to live Aloha
finishing.com - Pine Beach, New Jersey
---
December 15, 2012
Q. How does Cr 6 get converted Cr3? During passivation, within how much time does it get converted to Cr3? State how and why.
Rani Kamat
steel - Mumbai, India
---
December 17, 2012
A. Hi Rani. It doesn't. You cannot apply hexavalent chrome passivating agents and expect them to convert themselves to RoHS compatible trivalent chromium over time. That's a bad rumor -- don't believe it! You must apply proprietary trivalent chromate conversion coatings if the parts are to meet RoHS requirements.
Regards,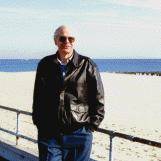 Ted Mooney
, P.E.
Striving to live Aloha
finishing.com - Pine Beach, New Jersey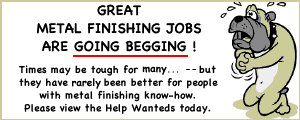 Plating Shop Manager [Salisbury, MD]
Junior Quality Engineer [Santa Clara, CA]
Plating Process Engineer [Wenatchee, WA]