World's #1 on-line resource since 1989
-----
Non-mechanical way to remove forging scale sought
2002
We forge medical implants from various specialized metallic alloys. One forging in particular, is made of a proprietary Zirconium alloy (Zr-2.5Nb). We normally remove forging scale with a sandblasting operation followed by chemical etching (milling) and FPI (Fluorescent Penetrant Inspection). There have been concerns that we may be smearing metal over cracks with the blast and they may not show up on FPI. Is there a non-mechanical way to remove forging scale from this alloy? Something like a pickling operation would be ideal. We have tried various solutions of HNO3 and HF acid baths with no success.
Michael Diotallevi
- Lansing, Michigan, USA
---
2002
There are some relatively new technologies out there that use temperature (high heat or subzero) equipment to do material removal and there are some high pressure all water systems that can possibly work. I can't think of any chemical products that work on that material.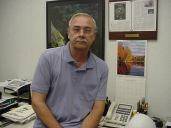 AF Kenton
Hatboro, Pennsylvania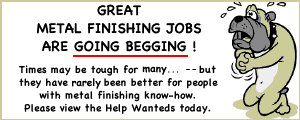 Plating Shop Manager [Salisbury, MD]
Junior Quality Engineer [Santa Clara, CA]
Plating Process Engineer [Wenatchee, WA]