World's #1 on-line resource since 1989
-----
Is it supposed to look like this?
2002
My part is made of .125 thick aluminum, 22" x 8" and my print says "surface treatment to be zinc chromate conversion coating to 10 M (.0004 IN) per Mil spec Mil-C-5541 [link is to free spec at Defense Logistics Agency, dla.mil]. When received back from the finisher my cert says Yellow Iridite. Is this the same thing? Another problem, the first batch of parts were nice and yellow, across 100% of all surfaces. This last lot was yellow around the edges only. The middle of the part looked like bare aluminum still, like it wasn't even coated. If you can't see it does that mean it's not there?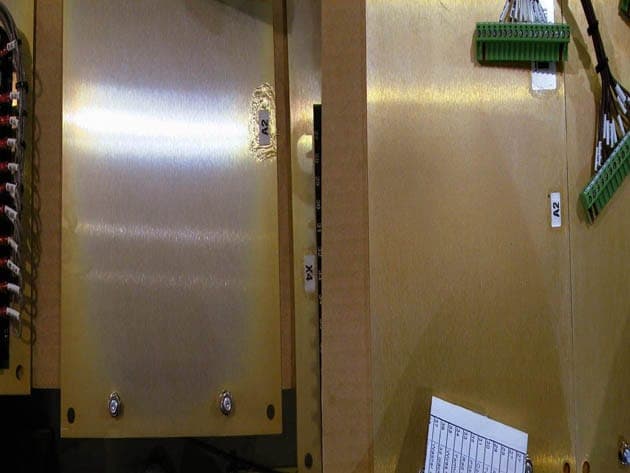 Kelly Heberle
- Erie, Pennsylvania, USA
---
First of four simultaneous responses -- 2002
Hello
There is nothing like Zinc chromate conversion coating as per Mil 5541E. Actually Zinc chromate is a separate process under ASTM B633 [affil. link to spec at Techstreet] and Mil 5541 is a separate process.
In your case it should be only Mil 5541 chemical conversion coating. And now if your cert says it is yellow Iridite then it is right. Iridite is just a brand name and is included in the QPL list which identifies it as a product meant for chemical conversion coating.
Now look at your part.
Go back to your plater and ask them why they are white in the middle. It is very simple to rectify this problem. May be they will just do it over.
Good luck.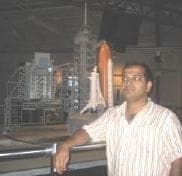 Hemant Kumar
- Florida, USA
---
Second of four simultaneous responses -- 2002
MIL-C-5541 is for ALUMINUM Chromate not zinc chromate. You cannot put zinc chromate on top of aluminum unless you zinc plate it first.
One of your pictures shows properly applied aluminum chromate. One of the industry trade names that is on the Mil Spec Qualified Product List is the one you asked about. It is one of many good chromate products but must be applied over cleaned and deoxidized surfaces.
The other picture shows that the surface was not cleaned and deoxidized completely and the chromate did not build up to a yellow color.
There are spot testing methods to prove the chromate coating which can also be clear. But "yellow" is not clear and yours was not properly applied.

Robert H Probert
Robert H Probert Technical Services

Garner, North Carolina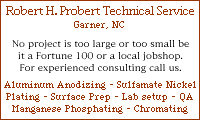 ---
Third of four simultaneous responses -- 2002
Mil C 5541 I believe is just a chromate conversion coating.. not a Zinc chromate. It sounds like your spec on the print is wrong. From the pictures, your coater put a chromate conversion coating on. However, the quality is very poor..they should be a relatively uniform gold color. I would not accept this from your coater, and return them for rework, as I'd bet they would not pass the tests required for mil C 5541. What is puzzling, is the thickness asked for on your print..a chromate conversion coating is barely measurable..certainly not .0004". I'm not familiar with zinc chromate conversion, so that may be an appropriate thickness for that coating. As I don't have a copy of the Mil spec in front of me.. it is also possible that it could refer to a Zinc Chromate.
Hope I helped.
One more follow up. "Yellow Iridite" is NOT the same as a Zinc Chromate. Your coater should certify his coatings to a Mil Spec.. not a brand name of a conversion coating.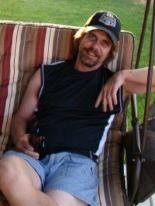 Marc Green
anodizer - Boise, Idaho
---
Fourth of four simultaneous responses -- 2002
Iridite is one brand name of a product that can be used in chromate conversion coating. But if you want the parts Mil-C-5541 certified, that's want the shop's certs should say--because saying that they were dipped in a chromate is not the same thing as saying they were chromated in accordance with Mil-C-5541.
Pictures can be deceiving, but the part on the left doesn't look acceptable to me.You would probably detect chromium on the 'bare' area, but much less than on the edges. and probably insufficient to meet salt spray requirements.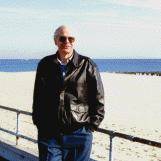 Ted Mooney
, P.E.
Striving to live Aloha
finishing.com - Pine Beach, New Jersey
---
2002
Kelly, the intensity of the gold/yellow color is a function of the amount of coating on the surface of the aluminum. The darker the color, the more coating. Your parts with yellow around the edges appear to have little or no coating in the centers. This may be the result of poor cleaning or another problem with the treatment process. The chrome coating weight can be quantified using an x-ray fluorescence method if needed.
Roy Nuss
Trevose, Pennsylvania, USA
---
2002
I normally would shy away from a question that has as many similar responses as this one, however, not one of the responders has mentioned ZINC CHROMATE PRIMER which is sprayed or painted on prior to topcoating. TT-P-1757 [link is to free spec at Defense Logistics Agency, dla.mil], I think, is one such Mil spec primer and it would be about 0.0004" thick for a single coat. Also, very typical for it to be applied to chromate conversion coated (i.e. Iridited) aluminum. The thought of zinc plating aluminum is a scary thought and isn't done except in very rare cases. It's a galvanic corrosion nightmare.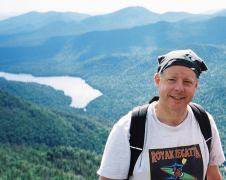 Milt Stevenson, Jr.
Anoplate Corporation

Syracuse, New York
---
2002
Then again, it would be unusual for an aluminum panel inside an electronic enclosure to be painted, and it wouldn't look like the pictures. I think we're all agreed that the spec needs review because it doesn't seem to make sense.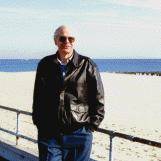 Ted Mooney
, P.E.
Striving to live Aloha
finishing.com - Pine Beach, New Jersey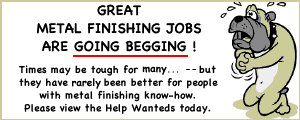 Plating Shop Manager [Salisbury, MD]
Junior Quality Engineer [Santa Clara, CA]
Plating Process Engineer [Wenatchee, WA]