World's #1 on-line resource since 1989
-----
Initiating E-Ni onto E-coppered surface
2002
Dear Sir,
We have one question on EMI plating solution in between copper layer and nickel layer. So what is your formula or suggestion for the nickel initiator for electroless nickel to plated on electroless copper layer?
Thank you in advance and your reply.
Warmest regards,
Ong Eng Hoe
Gem Spektra - Sg Petani, Kedah, Malaysia
---
2002
For EMI shielding plating you need a palladium containing solution between the copper and the EN.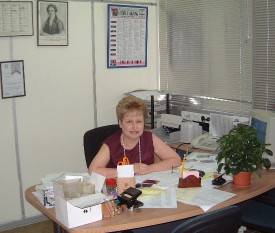 Sara Michaeli

chemical process supplier
Tel-Aviv, Israel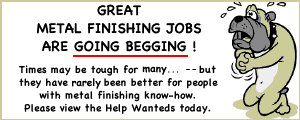 Plating Shop Manager [Salisbury, MD]
Junior Quality Engineer [Santa Clara, CA]
Plating Process Engineer [Wenatchee, WA]