World's #1 on-line resource since 1989
-----
Alodine first or vacuum impregnate first
2002
Process sequence question:
On Aluminum pressure castings, should I fill cosmetic porosity prior to Alodine? Or Alodine then fill?
What effect does either process have on the baking process of wet paint adhesion & finish?
Thanks,
Jim Szumlas
- Hercules, California
---
2002
As one of a handful of platers that do both vacuum impregnation and plating (also anodizing, etc.), I can tell you first hand that vacuum impregnation using a thermosetting epoxy resin should come first. Not only will it seal the porosity and prevent corrosive etching, deoxidizing and chromating chemicals from infiltrating the casting's inherent porosity, once cured the resin will not outgas during painting or other organic coating. Hands down; impregnation first then chromate!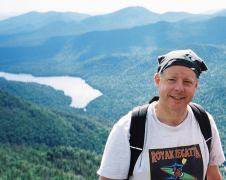 Milt Stevenson, Jr.
Anoplate Corporation

Syracuse, New York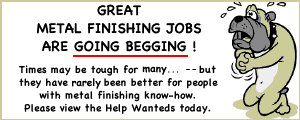 Plating Shop Manager [Salisbury, MD]
Junior Quality Engineer [Santa Clara, CA]
Plating Process Engineer [Wenatchee, WA]