World's #1 on-line resource since 1989
-----
How poisonous is Potassium gold cyanide (PGC / GPC)?
A discussion started in 2002 but continuing through 2019
2002
Q. I am doing a project on potassium gold cyanide. How poisonous are potassium gold cyanide and potassium cyanide? Any objective measurements of their poisonous-ness and how can I get these data?
Feijai Kwan
- Hong Kong
---
2002
A. Safety data on these compounds can be got from their Material Safety Data Sheets, which must be provided by the suppliers on request. They are also available on the internet. All cyanides are extremely toxic and will kill you if you inhale or ingest them. The PEL in the USA is 5 mg/m3 of air, and the MEL in the UK is the same. Cyanides, if ingested or inhaled in sufficient amounts will kill you in two-three minutes; apparently the first minute is painless, but the next one or two are extremely painful. Cyanide affects the nervous system and destroys your breathing and heartbeat patterns. There are antidotes to cyanide, but their efficacy is open to question as they are not used on a regular basis and especially not under controlled laboratory conditions. The good thing about cyanide is that it has a threshold level at which it kills you; it is not accumulative, so when you are handling it, you know you have done everything properly up to 60 seconds before you start to think about it. Once you exceed the fatal dosage there is virtually no going back - you will be dead in a few minutes. Always treat cyanides with a great deal of respect and NEVER act stupidly with them. They are not the most toxic materials known to man, but they are very effective at killing you. Unless you know exactly what you are doing and have excellent PPE and back-up, I would not suggest you start to handle them.

Trevor Crichton
R&D practical scientist
Chesham, Bucks, UK
---
August 2, 2012
Q. Can Gold Potassium Cyanide (gpc) kill a person? In what quantity (mg)?
akash kumar
- delhi, India
---
August 2, 2012
A. Hi Akash.
The answer to your first question is yes, GPC can kill a person.
Trevor has spent time trying to answer your second question. For further expansion of the topic you'd need to invest similar time in a carefully crafted follow-up, as we can't expound on every possible circumstance, like whether 100% of the CN was tightly bound to the gold or there is free KCN or NaCN, etc. But the brief answer is that spies and suicides, and other victims have died from aspirin-size (say 500 mg) doses of cyanide. So that quantity is certainly fatal although smaller quantities may be as well. Stay healthy.
Regards,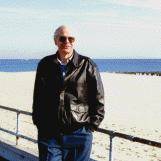 Ted Mooney
, P.E.
Striving to live Aloha
finishing.com - Pine Beach, New Jersey
---
September 10, 2012
Q. Does Cyanide, Damage/Kill Red Blood Cells Or Hemoglobin?
akash kumar
- delhi, india
---
September 10, 2012
A. Hi Akash. Please see letter 48653 for this answer, which is quite involved. Thanks.
Regards,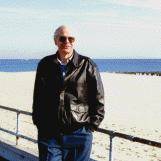 Ted Mooney
, P.E.
Striving to live Aloha
finishing.com - Pine Beach, New Jersey
---
February 6, 2018
A. Potassium gold cyanide kill a man.
Simi harkesh
SimKnn - Pali ,rajasthan,india
---
November 7, 2019
A. Yes potassium gold cyanide can kill but there are some caveats to that occurring. One is that you not only have cyanide poisoning but you also have gold toxicity to deal with. The body has a natural method, depending on dosage levels, to deal with cyanide poisoning to a limit. Doses of up to 100 mL of 40% potassium gold cyanide solution have been documented where the person did in fact not immediately expire but lived for about 12 hours afterwards. Ultimately, it was suspected that gold toxicity did in fact cause her death. She had been administered Cobalt EDTA and thiosulfate, both antidotes a couple of hours after the exposure, still had normal breathing function but increased heart rate. Gold impacts cellular function and impedes cell function processes in ways that are not yet understood. In this person's case it seems that they attended to the cyanide properly but were too late to address the second impending issue which was gold toxicity. Yes cyanides are poisonous with as little as 15 mg per kg causing death. But, there is a second issue with gold - a rather overlooked, and much more precarious issue that also must be quickly dealt with concurrently. So it is not always the "assumed" culprit that is the ultimate issue in the scope of situation. So this should bring MORE safety thoughts to anyone handling potassium gold cyanide in plating chemistry. Be aware of ALL the hazards and complications and make certain anyone is treated immediately for both cyanide and gold. Make sure your local hospital has trained ER doctors familiar with cyanide and metal poisoning and understands chelation therapy to address both acute hazards simultaneously. Food for thought.
Rob Kerr
- California USA