World's #1 on-line resource since 1989
-----
Need instant rust
2002
We have mfg. a sheet metal tub with carved, animated dishes in it. We will use this as a sign to direct students to the kitchen of a prominent University. The University wants it to look rusty. It is brand new sheet metal. How can I make it rust quickly to meet our deadline?
sign & awning - Eugene, OR , U.S.A.
---
2002
I'd investigate ferric nitrate.
Jake Koch
G. J. Nikolas &Co.,Inc.

Bellwood, Illinois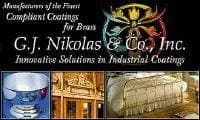 ---
2002
I suggest you will clean the parts from oil by any conventional method and put the part in salt spray cabinet conform to ASTM ASTM B117 [affil. link to spec at Techstreet] , within 15-30 minutes the steel will look rusted , if it will not enough leave the parts extra 30 minutes.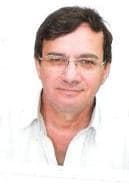 Yehuda Blau
YB Plating Engineering and Quality - Haifa Israel
---
2002
John Paul, after spending many years working to prevent rust on ferrous parts, I can give some pointers on how to rust your sign.
First, clean the sign to remove any traces of rust preventative oils. This is best done using a water based alkaline cleaner as the general test for a clean surface is that it completely wets with water (no beading or breaks in the water film after rinsing)when rinsed. Once you get the sign to this point, it may already begin to rust. If additional help is needed, dip the sign into an acidic solution. My choice would be a 1-2% hydrochloric acid solution although other materials would work equally well. Remove the sign from the acid solution and allow it to air dry. This should produce a very rusty surface.
Roy Nuss
Trevose, Pennsylvania, USA
---
2002
Could you use an Instant Rust [affil. link to info/product on Amazon] product. It is essentially a powdered iron in acrylic medium. As corrosive salt and it will rust beautifully.
John Byrd
- Kansas City, MO.
---
2007
I do horse shoe metal work and would like to know if anyone knows how to make it look rustic/rusty.
Jerry C. Cole
hobbyist - Coleman, Texas
---
September 2, 2011
I came up with this method when I needed to match some old nails on a crate. Soaked them in vinegar (or a stronger acid) to remove galvanizing. Then dropped them into a jar of Hydrogen Peroxide (3%) and added an equal amount of Regular old Laundry Bleach and agitated. The nails looked 100 years old within 10 seconds (really). I guess the combination of an oxidizer (the bleach) and a source of Oxygen (the peroxide) sped up the rusting process drastically.
Dave Bruce
- West Covina, California, USA