World's #1 on-line resource since 1989
-----
What is the lower temperature limit for copper oxidation in ambient atmosphere?
A discussion started in 2002 but continuing through 2019
2002
Q. I am currently working on a project that involves furnace brazing copper. In seeking to control oxidation, we are using nitrogen as a backing gas in the furnace. The top temperature reached in the furnace is 1350 F. Does anyone know at what temperature copper begins to form significant oxidation in an ambient atmosphere, that is, how cool does the copper need to be before we open the furnace door?
Thanks!
Richard Carter
PVI, LLC - Ft. Worth, Texas
---
2002
Suggestion: Do a few trials using different final temperatures and see what the highest acceptable temperature is, for your specific conditions.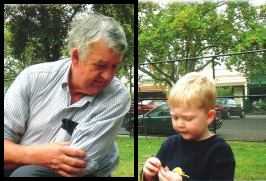 Bill Reynolds
[dec.]
consultant metallurgist - Ballarat, Victoria, Australia
We sadly relate the news that Bill passed away on Jan. 29, 2010.
---
2002
A. We have been studying copper oxidation for over two years to determine the complex reactions involved in copper oxidation at room temperature to 500 °C. Between room temperature and 100 °C copper forms a thin Cu2O layer; at about 150 °C a complex oxide forms Cu3O2; and at 200-300 °C CuO forms. Significant oxidation occurs when CuO begins to form. You should cool copper to below 150 °C to be sure that only a protective thin film has formed.
David L. Cocke
Lamar University - Beaumont, Texas
---
January 9, 2019
Q. to Mr David L. Cocke

Dear David,
I am interested in the catalytic action of the copper surface when distilling alcohol.
Do you have any observations about how much time the oxide layer forms on pure copper at room temperature in air?
Thanks in advance.
Atanas Atanasov
- Plovdiv, Bulgaria
---
January 2019

Hi Atanas. David's posting was from 17 years ago; I doubt that he monitors this page or is reachable through his e-mail address from so long ago, but we'll try :-)
Regards,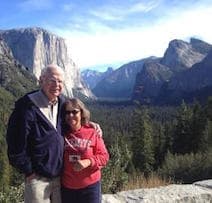 Ted Mooney
, P.E. RET
Aloha -- an idea worth spreading
finishing.com - Pine Beach, New Jersey
---
---
2005
Q. Hi,

Our process is to flame treat the plastic package surface before marking for better mark adhesion. As the plastic package is molded along with copper leadframe, suspecting the possibility of oxidation. Would like to check whether this flame treatment at 300 °C for about 1~2 seconds will cause any oxidation? Visually no findings of oxidation.

Regards,
MADURAKAVI DEIVANAYAKAN
Semiconductor assembly - Chennai,TamilNadu, INDIA.