World's #1 on-line resource since 1989
-----
Silverplate inductors made out of copper wire
2002
Hi,
I am trying to find an easy way to silver plate inductors made out of copper wire. Could anyone help please?
Thanks,
John Hricko
- Perth, Western Australia
---
2002
You have given us no requirements for the finish. So dip them in an immersion silvering solution, I guess.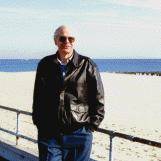 Ted Mooney
, P.E.
Striving to live Aloha
finishing.com - Pine Beach, New Jersey
---
2002
Thanks for reply. What I would like to get is a recipe for solution that I can use for silver plating. Finish is not important-I guess,main thing is that silver stays on. Is it possible to do it with silver nitride? If so, how.
John Hricko
- Perth, AUSTRALIA
---
2002
John, I still find your question vague and abstract, even on this 2nd go 'round. Tell us who you are, what you're trying to do, why, and what the performance requirements of the finish are--and maybe someone can help.
You are asking for a formula related to silver nitride, whereas you probably mean silver nitrite. But druggists don't work with mortar and pestle anymore, and neither do metal finishers. Both use packaged proprietary formulations. Industrial metal finishing is not about reinventing the work of the last century, it's about applying it. :-)
Further, adhesion is more about surface prep than about the plating step per se. It's not going to make any difference what you try to apply if the surface was not properly prepared because it's not going to stick.
I'm not trying to give you a hard time, I'm trying to help. But most people don't know what questions to ask, and if you're not explicit about your real-world situation, we can't even help you figure out what questions you should be asking :-(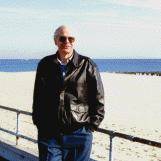 Ted Mooney
, P.E.
Striving to live Aloha
finishing.com - Pine Beach, New Jersey