World's #1 on-line resource since 1989
-----
Polishing Inconel Steel
A discussion started in 2002 but continuing through 2019
2002
Q. I am in the aircraft industry and ran across some rejected engine parts made of Inconel steel. The shapes of these parts are interesting and I would like to polish them to a mirror finish. I have a table top polisher and have tried several methods. During the final buffing step, small corrosive pitting appears along with white colored markings throughout the piece. It actually is not pitting though. I can sand the piece with 220 grit Sandpaper [affil. link to info/product at Rockler] and all the marks disappear. I am apparently using the wrong procedure to finish the piece. I use a white cotton buff with green polishing compound as the last step.
Brian Love
- Lake Havasu City, Arizona
---
October 8, 2009
A. We found that if you start with 80 grit, work all the way down to 320 until smooth. This is only the beginning. Then we started with Nuvite G6 maybe even F9. work down to F7 then down to C if you want. C might not even effect it but we found it to be very labor intensive and time consuming.
good luck
Chris Untalan
- Las Vegas, Nevada
---
---
Electropolishing Inconel 718
2004
I'm a student currently doing my final year project. I need to do electropolishing of Inconel 718. So would like to find out, what type of electropolishing solution and conditions are suitable for me to do so in the laboratory? thank you!
Phoebe Fern
student - Singapore
---
January 31, 2012
Q. Hi! I'm a student currently doing my final year project. I need to do electropolishing of Inconel 718. So would like to find out, what type of electropolishing solution and conditions are suitable for me to do so in the laboratory? thank you!


Lokman Yunlu
Manufacturing - Turkey
---
---
Chemical Polishing of Inconel 718
2006
I am working with intricately machined devices manufactured from Inconel 718. Before processing I need to remove the oxide that is formed on the surface by the spark eroding manufacturing process and that caused through normal contact with air. Currently I am preparing the relevant surfaces with emery paper but this is obviously not ideal and would prefer a chemical process that could evenly strip the oxide from the entire device.

Can you help me with a suitable bath formulation to treat the device? I have found details of a bath containing HN03/HF/H2O but am unsure how fast and how much this will etch the surface?

Thanks in advance,
Andrew Frood
Student - Southampton, Hants, UK
---
---
2003
Q. My company is currently machining a product out of Inconel 718 unfortunately I cannot show you what the product looks like because we are making this product for another company under license; however, the item is around 25" long, 4" in diameter and has a series of grooves and milled pockets. The problem we currently have now is that there is a lot of de-burring to be done, this is meticulous and a time consuming job. We are currently using a small pencil grinder with a stone burr. I believe that the resin-bonded points should be of regular aluminium oxide brown (is this correct?). The points that I require are a ball (10 mm dia.) and a tapered (10 mm dia.) but am having a hard time finding them in the required bond. I am able to get them made up but would much prefer to get them 'off the shelf'. The next question is how would I go about polishing the item to a bright finish?
David Miller
Production Engineer - Perth, W.A, Australia
---
2003
A. Can't help you with the grinding supplies; however, just wanted to suggest you look at spin or drag finishing these parts. From the part size and weight, I think this part would be an excellent candidate for that process provided there is some reasonable quantity.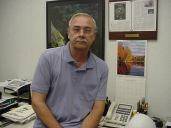 AF Kenton
Hatboro, Pennsylvania
---
2003
A. To follow up on Tony Kenton's comment, it might also be possible to produce needed edge finishing by fixturing the part inside a tub shaped vibratory finish machine. This would have a tendency to increase the force of media to part surface contact and would facilitate the use of smaller media, if needed for feature access. Uniform processing coverage might require some measure of in-process or mid-process part positioning on the fixture.
David A. Davidson
finishing specialist - Spokane, Washington
---
---
Vibratory Polishing of Inconel
March 13, 2013
Q. Can you polish inconel in a vibratory tumbler?
Regan Drasko
- San Diego, California
---
March 18, 2013
A. You can polish any material provided time, materials and pressure. Inconel will not be easy, but it can be done.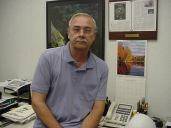 AF Kenton
Hatboro, Pennsylvania
---
---
Finishing / deburring inconel
February 27, 2014
Q. What are the ways / materials used to de-burr Inconel?
Currently using a pneumatic rotary with sanding belts.
These are hard to change and difficult to find a supplier that makes consistent belts.
Thanks.
kurt evans
- usa
---
March 2, 2014
A. First, do you know what surface finish you are starting with in the way of an Ra or RMS? In a conventional vibratory system, if it is above 22 RMS, I suggest you use an aggressive ceramic media to bring it down to 18-20. A fine cut ceramic may bring it down to 16. From there you can either go to a porcelain or steel media. You may not improve the surface finish, but you will get a bright appearance. Dry organic can also accomplish a bright reflective finish, but the time cycle may take 24 hours. Time cycles depend on the machine system being used.
If you are using rotary wheels, you might want to consider non-woven wheels or belts. However, it is hard to get a uniform consistent finish all over. If your parts are under 12 inches then you might want to consider mass finishing.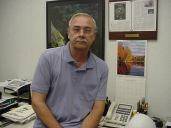 AF Kenton
Hatboro, Pennsylvania
---
---
Heavy scale on Inconel spring type heating element
August 13, 2019
Q. Hi, we are using inconel 825 as Spring type heating element for our washing machine automatic water heater, but we are observing heavy scale formation in the surface of the inconel 825, is there any alternate material to reduce the scale formation in cost effective way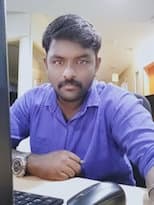 Manikandaprabu Janarthanam
- Pondicherry, India
---
August 2019
A. Hi Manikandaprabu. I'm not sure if you are saying that the element gets scaling when you fabricate it, or in operation. But the general method to minimize scaling/sludging of heating elements is to electropolish them so that the surface has less tooth, and to make the heating area larger so that it does not need to be as hot to deliver the heating, and so that even as it starts to scale it can still deliver sufficient heat. Good luck.
Regards,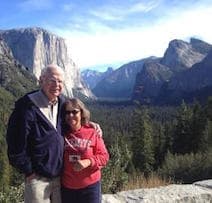 Ted Mooney
, P.E. RET
Aloha -- an idea worth spreading
finishing.com - Pine Beach, New Jersey
---
---
August 28, 2019
Q. Hi, Greetings,
In Laundry machine water heaters we are using Inconel 825, During operation after 2000 cycles scales are formed, is there any alternate material to prevent scale formation, we are not facing heating issues, but water is not getting out of the heater due to over accumulation of scales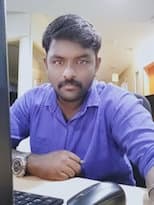 Manikandaprabu Janarthanam
[returning]
- Pondicherry, India
---
September 2019
A. Hi again. Have you tried electropolishing to see if the reduced tooth helps?
Regards,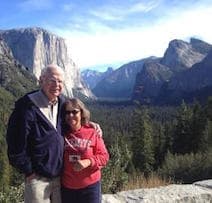 Ted Mooney
, P.E. RET
Aloha -- an idea worth spreading
finishing.com - Pine Beach, New Jersey