World's #1 on-line resource since 1989
-----
TiW etching selective to AlCu
2002
The process of selectively wet etching TiW from patterned silicon substrates is done in 30% H2O2 at 23C, etch rate is ~ 100Å/min. The metal stack is 1100Å TiW under 6000Å AlCu. The AlCu is patterned then dry etched and the exposed TiW is wet etched leaving AlCu/TiW lines. The issue we see is residual TiW remaining between the metal lines. We believe it may be TiO2 or TiW/TiO2 residues. Is there some other chemical solution that can wet etch TiW and be selective to AlCu? Perhaps a chemical that etches TiO2 in a post dip that is selective to TiW and/or AlCu?
Anthony Marrs
- Albuquerque, New Mexico, USA
---
2002
Complicated question. The lines are directly on the Silicon, or a grown-up Si Oxide, or atop a spun-on organic dielectric? Second question is the Cu of the 1-2% EM blocking variety? My first observation is that 1100A as tiecoat is quite thick over a ceramic, 200A - 300A should work quite well and would give you better etch resolution. About 800A is OK over a spun on organic. The TiW peroxide etch can be accelerated with the addition of a bit of HF. Weak acid is the key here, as Al is amphoteric, but Ti is particularly susceptible to Fluoride attack. Perhaps buffered with a bit of Ammonium bifluoride. Al is susceptible too, but you've chosen a difficult material set to work with. May I inquire as to why you've chosen Al metallization? Pure Copper buildup process ovet Ti works well and reacts with HF/H2O2 real slow compared to Al. P.S. I have an old Phillips turntable from the 70's...still works perfectly!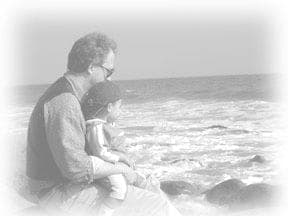 Dave Kinghorn
Chemical Engineer
SUNNYvale, California
---
February 8, 2010
A 10:1 mix of H20:iodide/iodine gold etch works wonders on the TiW Pink film when the TiW is on ceramic.
Patrick Lavery
- Wilmington, Massachusetts