World's #1 on-line resource since 1989
-----
Electroplating on titanium
2002
To any whom it may concern:
I am a consultant.I want to prepare a manual for a company about Electroplating of chromium or other metals on some of the titanium alloys in sphere, cylinder, hemisphere shape. Would you please help me in any fields?(references,books,difficulties related to plating on these shapes,....)
Sincerely yours,
Mohammad Reza Khajavi
- Tehran, Iran
---
2002
Plating on titanium of any shape is not simple. If you do not have hands on experience in this specific area, you probably should not be a consultant for this job.
James Watts
- Navarre, Florida
---
2002
Mohammed,
It's very difficult to plate on titanium, because titanium will immediately oxidize in the air. I will recommend you to read follow from the literature and try to understand the problem whit it. Maybe we can take a discuss after that. ASTM B 481-68, M:Thoma Plating on titanium Alloys 850716. MTU Motoren-and Turbinen-Union munchen GmbH, M Thoma Plating on titanium. plating and surface finishing. May 1983 page 160-165. C-G John, electroplated coating of Titanium for engineering Application. proceeding International Conference Designing With Titanium Institute Of metal, Page 191. Unites States Patent 4,127,709. Metal and Finishing Guide book 2000, page 204. E,W Turns, J,w Browing and R,L Jones Electroplates titanium Properties and effects, Plating and Surface Finishing. May 1973 page 443-451.
Best regards,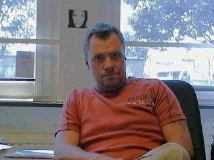 Anders Sundman
4th Generation Surface Engineering
Consultant - Arvika, Sweden
---
July 22, 2010
I offer you to use high speed electroplating to electroplate on titanium.
I have some experience on this way and I find it as the best way to electroplate on Ti.
Ahmad
- Tehran, Iran