World's #1 on-line resource since 1989
-----
Corrosion at dissimilar metal connections in geo thermal closed loop
2002
Closed loop geothermal system has been in operation for two years. The installers mixed metals and have galvanized metal connections inserted into brass fittings at the heat pump. The fluid is about 20% methanol and 80% city water of neutral ph, iron removed with added chlorine(typical city water from deep wells) This is a 90 ton system with 17 heat pumps. The galvanized steel is corroding from the inside and thus creating leaks at these connections. The general opinion is that we have electrolysis occurring, destroying the galvanized metal connector. Additionally, some metal plumbing was used at the circulating pumps, the pumps have cast iron housings. We are getting some leakage there too. We have been told to add an inhibitor. What is the chemistry of such inhibitors? Is it best to use only brass, copper, and plastic in such situations? Also, is there any special electrical grounding techniques we should consider.
Thanks for any responses
John Hartsough
- North Manchester, Indiana, USA
---
2002
There are companies that specialize in water treatment and corrosion inhibitors for closed loop systems. But I don't know if that will suffice. If you have dissimilar metals which are in both conductive contact (actually touching each other with no plastic insulation in between) and in ionic contact (exposed to the same solution which has a salt of some kind which can conduct electricity through solution), you have a corrosion battery.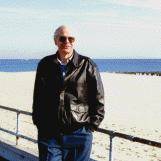 Ted Mooney
, P.E.
Striving to live Aloha
finishing.com - Pine Beach, New Jersey
---
2002
Maybe you could incorporate a couple sacrificial anodes into the system. Magnesium wired to the system & grounded (external to the heat transfer system) might be possible. Charging the system to keep the flow of electricity opposing the galvanic effect might work, but the scale and magnitude of this system might make this idea unworkable.
Physical separation of dissimilar metals (metals with different places in the activity series) is probably the best solution to this problem, but it would require disassembly & extensive re-gasketing with insulating materials.
Dale Woika
Surface Conversion Sciences - Bellefonte, Pennsylvania