World's #1 on-line resource since 1989
-----
Electroless nickel to replace cadmium
2002
Dear sir,
We are one of the leading Railway signaling manufacturer.For this we are using Components made out from Soft magnetic material such as pure iron, 3 to 4% silicon iron, etc. After fabricating the components we finally carry our direct hydrogen annealing process with suitable temperature cycle period to get optimum magnetic values and to get bright colour. At present we are doing cadmium plating or zinc plating for these components with yellow passivation. In case we carry out Electroless nickel plating, will it stand long period and extended salt spray test?
Kindly advise us in this regard.
With best regards,
R. Balalsubramanian
- Chennai, Tamilnadu, India
---
2002
Yes & No. A zinc alloy plating or zinc plating with a higher thickness and olive chromating is the way to go.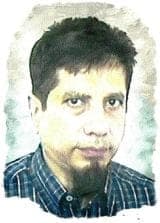 Khozem Vahaanwala
Saify Ind

Bengaluru, Karnataka, India