World's #1 on-line resource since 1989
-----
How to Quote?
2002
I just entered the metal finishing industry and have many clients that need quotes on various parts for phosphating, passivating and zinc plating, I would like to know if you have a basic quoting method or technique which can help me through until I have all my basic costs down on paper. How can I quote on emergency, is it based on weight, part dimensions or finishing specs.
Please Help.
Jose E. Diaz
- Brownsville, Texas
---
2002
Since your competitors would be unlikely to want to help you, the FTC may be suspicious of any pricing "hints" as collusion. But if you are in desperate shape to come to some interim number, just remember that labor is your largest cost. Perhaps you could estimate your labor hours, multiply it by your labor rate plus overhead, and take a wild guess that this is about half your cost?
Weight should have little to do with it because most of your costs are based on surface area, but for inexpensive finishes like zinc, it is still fairly common to price your services based on weight.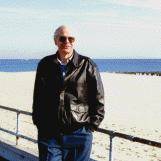 Ted Mooney
, P.E.
Striving to live Aloha
finishing.com - Pine Beach, New Jersey
---
2002
Ted has basically given you a good formula. Here is what I could add based on cost accounting methods:
Direct labor (DL) cost only includes hours people work hands on in production (not even QA) Typical DL Overhead rate, say 150% (find one for plating industry from available database)]
Material about 10% to start with (a guess) General/Admin about 25% (includes Mkt, accounting, may be your non-DL salary)
Formula: [DL + 150% DL]= X + 10% X = Y + 25% Y = Z; (to simplify, it approximates about 3 to 4 times DL)
The price = Z + (?) %Z (profit).
Check monthly and adjust formula as necessary with the help of an accountant.
Mandar Sunthankar
- Fort Collins, Colorado
---
2002
Pricing based on weight or labor depends on the type of parts and plating method you are using. If it's fasteners and barrel plating, your labor input is minimal but your capital investment is likely more. If you base your price on labor, the greater your degree of automation, the lower your labor and the lower your price. BUT, remember you have to recoup your investment in equipment. On the other hand is a hand line with rack parts. The labor input is high and the labor formula is more appropriate. The NAMF (National Association of Metal Finishers) has a management book that addresses some of the costing issues that lead you to a fair price. NAMF can be reached at www.nasf.org.
Good luck...you're brave to jump into business in this economy.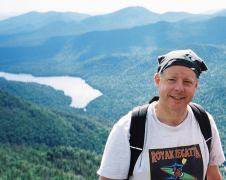 Milt Stevenson, Jr.
Anoplate Corporation

Syracuse, New York