World's #1 on-line resource since 1989
-----
Conductive silver
2002
Hi!
I'm looking for a conductive silver that makes a class A surface finish to plate on. The silver is to be sprayed onto a polyester /epoxy base. We need to cover large areas so it has to be easy to handle. Right now we are using a conductive silver that leaves a very rough surface that needs to be polished before we can plate over it.
Hope you have some ideas.
Regards,
Caroline Alting
- Aalborg, Denmark
---
2002
You need a silver solution which is designed for the purpose of metallizing. These are used in vinyl record production and many other close tolerance operations, so they will not need polishing. Some mfgrs. include Acheson Colloids.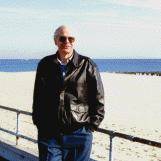 Ted Mooney
, P.E.
Striving to live Aloha
finishing.com - Pine Beach, New Jersey
---
2002
Ted is spot on. Use a silver spray system and you will get an excellent finish. The essential features are to activate the polyester/epoxy base; since polyester may adsorb water and etchant you may want to activate it by plasma etching instead of the conventional chromic acid system.

Trevor Crichton
R&D practical scientist
Chesham, Bucks, UK
---
2002
Perhaps this might help you: use a double nozzle spray gun; through nozzle A flows a water solution of a silver salt, such as silver nitrate, and through nozzle B flows a solution of a reducing agent.
When these two solutions react you will become a 'layer' of silver, actually it are dots of silver, but it looks like a mirror (and it is).
Nice.
One of the problems you will encounter is that polyester is hydrophobic, you need a water film on the polyester. When you bring the polyester in contact with an one night old solution of SnCl2/little HCl, and certainly not a fresh solution of Sn++ the surface might become hydrophillic.
You can dip, or spray the Sn++solution. A few seconds is enough.
Rinse.
Now spray A & B at the same time, a silver mirror will be the result.
Simple.
......Although...... besides metallic silver you will become other silver containing compounds in the silver layer, dirty silver.
These spots can be dissolved by adding a complexing agent, such as ammonia, to the silver nitrate solution, by doing so the acidity will be above pH 7, thus Ag2O will get formed.
Which can be dissolved in excess ammonia.
Now you have complexed nearly all silver, and thus your reaction speed will drop.
But it is possible, sure, many tests will be necessary, and it will remain difficult to become large areas of silver without dirty spots.
Bye
Ruud Kooijman
- venlo, the netherlands