World's #1 on-line resource since 1989
-----
Where/How to get General Motors plating, electrocoating, anodizing and metal finishing specifications?
Q. Greetings fellow anodizers - I am trying to locate an anodizing spec. - GM4672M Code 20. Not having any luck searching the web or with my regular sources. Can anyone help? Thanks.
Victor Waldman
finishing shop - Naugatuck, Connecticut
---
2002
Q. I am searching for specifications from GM that pertain to the application of electrocoat paint (e-coat). I have been told that GM4120 and GM4391M specs cover this area, but I am unable to locate where to view, or buy a copy of these specs. Can you help?
Mark DeCou
surface finishing - Wichita, Kansas
---
2002
A. For GM specifications you might want to call Evelyn Kamal. She is a technical information coordinator at NUMMI (New United Motors Inc.) in Fremont, California. NUMMI is a Toyota/General Motors partnership that manufactures Japanese/American cars. They have access to General Motors Specifications. You will be required to fill out a specification request with Spec. No., P/N, Part Name, and reason for request.
Good Luck,
Carl John Walfred Johnson
- Hayward, California
---
2002
A. Documents of this type are available for purchase from: Global Engineering Documents. I think I have purchased them from this company in the past.
Dave Tozier
- Cincinnati, Ohio
---
2002
A. Copies of the GM Standards may be obtained from Boise Cascade Office Products 13301 Stephens Road Warren, Michigan 48089.
The Bill of Process for Phosphate is 34050 and Electrocoat is 34100, The technical specification is 34805 for phosphate and 34850 for E-Coat.
John A. Fink
- Sterling, Michigan
---
2002
A. You can also buy an automotive engineering specification service from www.ihs.com which is web-based. You can call up specs and print them out. This is good if you work with many specifications. If you only need one or two, then Global Engineering Documents or the other leads may be better for you.

Tim Neveau
Rochester Hills, Michigan
---
2005
-- this entry appended to this thread by editor in lieu of spawning a duplicative thread
Q. Would anyone know what GM spec Gm6164 or Gm4298P are and where I can find them? I appreciate your help.
Thank you,
Tim Pyznarski
Finishing Company - Franklin Park, Illinois, USA
---
2005
A. GM6164M is a General Motors North America standard for CORROSION PROTECTIVE COATINGS (ALUMINUM BASECOAT/ORGANIC OR INORGANIC TOPCOAT). GM4298P is a standard for SALT SPRAY TEST. You can obtain these standards from Global Engineering Documents.
Toby Padfield
Automotive module supplier - Michigan
---
May 19, 2009
Q. I searching for an answer to the amount of e-coat deposition found on GM internal parts, specifically a seat frame. Does anyone know how many microns are required? We will be supplying GM and no one we are dealing with is able to answer this question.

Thanks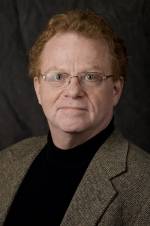 Bob Adams CEF
Tijuana, Mexico