World's #1 on-line resource since 1989
-----
Gold retrieval electroplating
2002
Yes I would like to know a simple way to plate out gold from a cyanide salt solution .. something simple just to drop the gold out of solution or to heavily plate it to something for retrieval?
Thanks for any information.
Mike Goertemiller
- Saltlake City, Utah, USA
---
2002
There is no trick to recovering the bulk of the gold; you just plate it out at a convenient voltage. But plating efficiency drops off rapidly as the concentration drops off, so it is an engineering problem of providing very large area cathodes, close anode to cathode spacing, and high agitation to get to low concentrations. And the solutions to those problems introduce other problems like short circuiting. Recovery cells are commercially available and fairly cheap.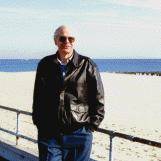 Ted Mooney
, P.E.
Striving to live Aloha
finishing.com - Pine Beach, New Jersey
---
2002
I mean like how to do it .. I'm poor thats why I need the gold .. haha. Can I just use like a battery charger [affil. link to info/product on Amazon] and a stainless steel rod to plate on ? I kinda need an how to Simple just plate it out Cheaply without buying any fancy equipment.
Thanks for any ideas or information
Mike Goertemiller
- Saltlake City, Utah, USA
---
2002
If you have no facility and no equipment and no experience, I don't know who is selling you or giving you cyanide-bearing solutions. I realize that the cyanide in some acid gold plating solutions is so heavily complexed that the cyanide poses a reduced hazard, but that is not true of all gold plating solutions. Simply mixing two batches of gold plating solution together could release hydrogen cyanide gas, killing you and your family. So I don't want to encourage you.
Call a refiner. They will remove the gold and give you its value less a processing charge.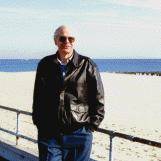 Ted Mooney
, P.E.
Striving to live Aloha
finishing.com - Pine Beach, New Jersey