World's #1 on-line resource since 1989
-----
Porosity or plating pits?
2002
I make aluminum die castings which get plated for a highly cosmetic motor vehicle application.
1.Currently I have two platers who produce this part for me.
2.My product is mixed so that both platers get product from each days casting production.
3. Fall-out is high from both platers, but they get defects (pin holes) on opposite sides of the part, for which they blame the die casting for the defects.
4. I've recently learned that they also rack them differently and most defects occur at the shelf or top side of their respective racking schemes. My question is what can this defect be and why does it look like porosity?
Jeff Wareham
- New Stanton, Pennsylvania, USA
---
2002
Shelf roughness is typically caused by dirt in the plating bath and inadequate filtration and / or agitation. When the nodules are knocked off by rinsing or mechanically, they result in a pit. However, it is my personnal experience that pits in plating of diecasts typically result from defects in the casting (i.e. porosity). This can be easily distinguished by comparing upward facing as-cast vs. machined surfaces. If they both have pits, then its likely the plater's problem since as-cast surfaces tend to be free from porosity. However, if only the as-cast surface has defects, then it is casting porosity exposed by machining away the tighter, nearly pore-free, as-cast surface. In the latter case, vacuum impregnation with an epoxy resin can improve the condition considerably. Heavy copper or nickel can bridge over sealed pits, however, exposed pits and cracks that have adsorbed chemicals won't bridge.
Good luck....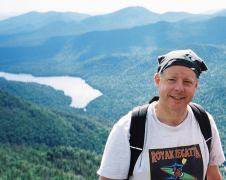 Milt Stevenson, Jr.
Anoplate Corporation

Syracuse, New York
---
2002
Pin holes, shelf roughness, porosity, and pits are often mistaken for one another. I would let a third party see the defects from both platers to try and resolve the observation that it may be the way the part is racked.


Tom Pullizzi
Falls Township, Pennsylvania