World's #1 on-line resource since 1989
-----
Spark erosion on alloy suspending wires during anodizing
2002
What is causing some of my parts that are being anodized,to fall off due to the alloy wire attaching them being spark eroded? I have checked all my electrical connections, cleaned all contacts, etc. and made sure the part being anodized has a very sound contact. The problem is sporadic and can effect one or two parts. I have recently changed over to a alloy cathode (6063T5). My current density is 1.5 amps per decimeter squared. Would my power supply have developed a ripple problem? I haven't changed any other parameters from my normal anodizing set up.
I'M STUMPED!
Steve Power
anodizer - Nelson, New Zealand
---
2002
Steve,
Is this problem only happening on some parts, in the same load? Are you anodizing dissimilar, alloys (possible current robbing)? It seems to me that your wire is overheating, and burning. Is your wire thick enough to carry the total current? What type of "wire" are you using? Do you have a "dead spot"(not enough air agitation) in your tank? There could be numerous causes.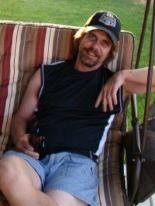 Marc Green
anodizer - Boise, Idaho
---
First of two simultaneous responses -- 2002
Hi Marc,
Thanks for your reply. To answer your questions, yes I am anodizing dissimilar alloys at the same time. But I have done this in the past with no problems. Sometimes only one part is affected, but I have had two wires burn at different areas in the tank and at differant depts. The wire I am using is 1.4mm 1100 series alloy which is pretty close to commercialy pure aluminium. I have run up to 60 amps on these wires before with no problem. The burning only happens sometimes, most of the time all is ok. My air agitation appears to be adequate as I have anodised with this set up for years. Hope this will shed some more light on the problem.
Cheers,
Steve Power
- New Zealand
---
Second of two simultaneous responses -- 2002
There are a lot of possibilities here! The highest probability is a loose connection on some parts. If they are individually fastened then it probable that some are not tight enough.Since you have recently changed over to Aluminum for cathodes (BRAVO!) you will experience an increase in conductivity. This could show up some Racking (tying) problems. I suggest YOU check to be sure the connections are tight. If at all possible Bolt the parts.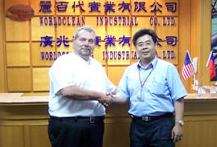 Drew Nosti, CEF
Anodize USA

Ladson, South Carolina

---
2002
I'll tend to agree with Drew.. unless you see a consistent pattern where the location, and the burn is the same. Of course, I have never experienced poor racking before (yeah, right), but if its intermittent, and no pattern, I'd say poor/loose racking would be the culprit. You may want to consider switching to a rod/wire thats more stout, and won't tend to loosen. I prefer a 4000 series rod/wire. Or.. the last option would be to smack your racker upside the back of his head, and tell him to do a better job (ha,ha).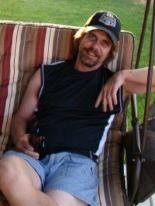 Marc Green
anodizer - Boise, Idaho
---
2002
I'M THE RACKER! OUCH. Cheers for the advice guys.
Steve Power
anodizer - New Zealand