World's #1 on-line resource since 1989
-----
Nickel Gold Adhesion Blues
2002
We electroplate 2 to 3 microns of pure Gold onto a thin film palladium surface sputtered on a high alumina ceramic substrate. A 350 °C heat stabilization is then performed after numerous photo fabrication steps involving organic materials. We are suffering from occasional adhesion problems when nickel/solder is electroplated onto the gold later on in the process. The nickel tends to peel off the gold layer. We suspect that organic contaminants may be "baked in" the gold during the 350 °C heat treat. Plasma cleaning the gold is not always effective. What electrocleaning chemicals might be beneficial and what polarity should the gold substrate have?
Aaron Edwards
- Corpus Christi, Texas
---
2002
The first step would be to confirm your hypothesis: Are there Carbonaceous materials in the Gold surface? Any FA lab could run an Auger analysis to determine not only Carbon, but most any other elements present, and their concentration gradients down into the Gold. Cost about $1,000. If this is true, since 3 microns is a bit thick, you may be able to slough off half a micron(20 microinches) with a controlled Au stripping process. The Auger would tell you the extent of reaction necessary, and then just calibrate the stripper reaction rate to define a set of process parameters.
Then HOPE that it works!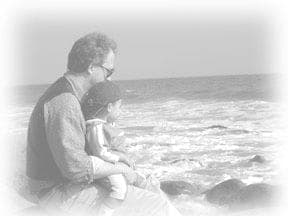 Dave Kinghorn
Chemical Engineer
SUNNYvale, California